Birth Injury Articles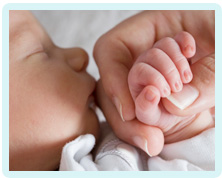 Perineal 3rd Degree Tear Recovery
It is possible to make a full recovery after a 3rd degree tear. The chances are greatly increase if the injury is diagnosed and repaired shortly after the birth has ended. A delay will make a recovery much more difficult.
Perineal 3rd degree tear
A 3rd degree tear is perineal tear that involves the perineal skin, perineal muscle and anal sphincter complex. It is considered an extensive tear, and is second only to a 4th degree tear in terms of severity.
Perineal 3rd degree tear repair
A 3rd degree tear should be diagnosed after the birth. It can be detected during an examination of the vagina and rectum. A repair should then be carried out in theatre by an experienced surgeon. The full length of the wound will be sutured with dissolvable stitches.
Perineal 3rd degree tear recovery
It will be very sore after a 3rd degree tear and it can a while to get back to normal. Everyone is different and recovery times can vary between two months and one year. Between 60% and 80% of women report a full recovery one year after suffering a 3rd degree tear.
Speed up 3rd degree tear recovery
Certain things can speed up the recovery process. Pelvic floor exercises are especially useful as they strengthen the pelvic floor and increase blood flow to the tissues. It is also important to keep the stitches clean as this will prevent infection. Other things that help the recovery process include drinking plenty of water, eating healthily and get air to the stitches.
Not recovered from perineal 3rd degree tear
Around 20% to 40% of women will not have recovered a year after sustaining a 3rd degree tear. Some women will never regain 'normal' function. Most commonly those affected will have faecal incontinence issues, with faecal urgency and soiling. Incontinence pads may be needed, and in some very severe cases a colostomy will be required.
Why have I not recovered from a 3rd degree tear?
If there is an incomplete recovery, further investigations should be carried out to see if there is an underlying problem. Sometimes it will be an unfortunate consequence of vaginal birth that could not have been prevented. However, other times there may be a reason for the poor recovery which needs addressing.
Delay in diagnosing and repaired a 3rd degree tear
There are various reasons why a 3rd degree tear might heal poorly. One of the most problematic is a delay in diagnosing and repairing the tear. The injury should be stitched shortly after the birth, otherwise it is very hard to repair. This can result in a poor outcome.
Is this negligent?
Failing to diagnose and repair a 3rd degree tear is negligent. If you have made a poor recovery because your tear was not repaired after giving birth, you could be entitled to compensation. Contact us to find out more.
Please call us on 0800 234 3300 (or from a mobile 01275 334030) or complete our Online Enquiry Form.

---
Testimonials
"Before we contacted you we had no real idea that we had grounds for a medical negligence claim but after speaking to you if became clear that Wendy was indeed treated poorly. Chris took the time to explain what was happening and kept us to speed. Our deepest gratitude to you all and Chris in particular."
"I would like to say a big thank you to you for making this whole process easy and relatively painless. You kept me informed throughout and you were always polite and courteous in all forms of communication. I would not hesitate to recommend you to friends and family, so a really big thank you and I wish you all the best in the future."
» Read More Medical Negligence Testimonials?

Free Birth Injury Guide