Birth Injury Articles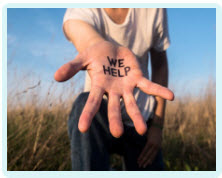 Obstetric Fistula – A Global Crisis?
This month saw the United Nation's 'International Day to End Obstetric Fistula'. This appalling outcome of obstetric injury during childbirth is an occasional, though devastating, phenomenon in the developed world. In the poorer regions of the world, however, where access to high quality maternal services is limited, it is at crisis proportions. The United Nations estimates that 2 million women are living with obstetric fistula in Africa, Asia, Latin America and the Arab region.
What are obstetric fistula?
Obstetric fistula are abnormal passages which can develop during childbirth, either through internal pressure during a prolonged birth or as a result of an unresolved 4th degree tear of the perineum and anus as the baby is born.
They can develop most commonly between the bladder and the vagina (a vesico-vaginal fistula) or between the rectum and vagina (a recto-vaginal fistula).
Why do more fistula occur in developing countries?
A number of factors have been identified which may explain why the rate of long-term fistula is so much higher in the developing, rather than the developed, world.
High number of births with no medical practitioner present
Little access to emergency treatment (C-section) where labour is difficult
Lack of medical training and awareness
Higher incidence of young mothers
Earlier marriage ages
Insufficient access to restorative surgery
Insufficient funding for restorative surgery
Gender inequality in some countries may mean funding of obstetric care is not a priority
Poverty and lack of education
For many women in the developing world, an obstetric fistula can mean a lifetime of shame, isolation and depression, with limited job prospects or social interaction due to the leakage of faeces or urine and the accompanying smell.
Responding to the problem
The United Nations is calling on the international community to be more aware of this problem and to try to address the issue with the following strategies:
Provide access to adequate medical care for all pregnant women.
Provide emergency obstetric care for those who develop complications.
Increase access to education and family planning services for women and men.
Postpone pregnancy for young girls until they are physically mature.
Improve girls' nutrition to minimize the risk of complications during childbirth.
Repair physical and emotional damages through specialized interventions
The United Nations identifies this problem as an issue of human rights and discrimination against women that needs to be addressed. For these strategies to succeed the engagement of governments and the provision of funding is vital.
Obstetric Fistula in the UK
Whilst a far less common occurrence, due to high levels of access to maternal support services and emergency treatment, obstetric fistula do still occur in the UK.
Where a mother receives a 4th degree tear during vaginal childbirth which goes undiagnosed or inadequately treated, a fistula may develop.
The pain and embarrassment of an on-going fistula can be life-long and life-changing, impacting on work, relationships and social life.
Medical Negligence
If you are suffering the on-going effects of a missed 4th degree tear, oyumay be able to make a claim for compensation for your injury and the impact it has had on your life.
Contact Glynns Solicitors today. We have extensive experience of supporting claims for compensation for undiagnosed or poorly-treated perineal trauma.
Please call us on 0800 234 3300 (or from a mobile 01275 334030) or complete our Online Enquiry Form.

---
Testimonials
"Before we contacted you we had no real idea that we had grounds for a medical negligence claim but after speaking to you if became clear that Wendy was indeed treated poorly. Chris took the time to explain what was happening and kept us to speed. Our deepest gratitude to you all and Chris in particular."
"I would like to say a big thank you to you for making this whole process easy and relatively painless. You kept me informed throughout and you were always polite and courteous in all forms of communication. I would not hesitate to recommend you to friends and family, so a really big thank you and I wish you all the best in the future."
» Read More Medical Negligence Testimonials?

Free Birth Injury Guide