Birth Injury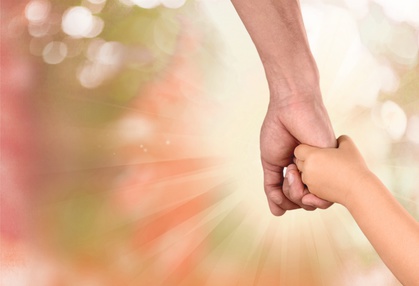 OASI2: Childbirth Perineal Care Bundle Extended
Trying to tackle the increasing number of anal sphincter injuries which occur in vaginal childbirth, The Royal College of Obstetricians and Gynaecologists is extending the number of maternity units adopting their 'OASI Care Bundle'.
The OASI Care Bundle
The original care bundle was developed in response to the appalling long-term symptoms which can affect women who have suffered severe anal sphincter injuries during vaginal childbirth. The on-going effects can include incontinence of wind and faeces and can have a powerful physical and psychological impact on the woman affected.
The Care Bundle included recommendations for the approach to perineal management during vaginal childbirth with a view to preventing a severe perineal tear occurring. The RCOG in combination with the Royal College of Midwives suggested four simple methods which could contribute to solving this problem:
Ensuring that the new mother is fully informed about the possibility of perineal trauma during vaginal childbirth and how to try to avoid this distressing outcome.
Using the hands to help protect the perineum during vaginal childbirth
Carrying out a medio-lateral episiotomy when it is considered necessary to do so
Carrying out a thorough examination of the new mother after vaginal childbirth to check for any signs of perineal trauma
Following trials at 16 maternity units, the Care Bundle will now also be implemented in a further 20 maternity units across England, Scotland and Wales.
Suffering the impact of an anal sphincter injury
Women who have suffered a severe 3rd or 4th degree tear during vaginal childbirth can suffer appalling symptoms. If their injury is not fully and competently repaired, they may face a lifetime of anal incontinence.
Many of our clients have suffered depression, anxiety and a significant loss of confidence as a result of their debilitating symptoms. Women suffering the effects of a severe perineal tear can feel increasingly isolated, becoming reluctant to leave the home due to their symptoms.
Medical negligence
If the symptoms of a severe anal tear are due to a failure by medical professionals to diagnose the injury and ensure that a high quality repair is carried out, it may be appropriate to make a claim for compensation.
A successful compensation claim can at least provide recompense for the woman's loss of earnings when she has been unable to return to work.
Speak to a solicitor
If you are struggling with the shocking impact of an unrepaired 3rd or 4th degree tear, ring Glynns Solicitors to discuss your experience with a specialist medical negligence solicitor.
We have supported many women in making successful compensation claims for poor management of severe birth tears and we will be very happy to help you.
Please call us on 0800 234 3300 (or from a mobile 01275 334030) or complete our Online Enquiry Form.

---
Testimonials
"Before we contacted you we had no real idea that we had grounds for a medical negligence claim but after speaking to you if became clear that Wendy was indeed treated poorly. Chris took the time to explain what was happening and kept us to speed. Our deepest gratitude to you all and Chris in particular."
"I would like to say a big thank you to you for making this whole process easy and relatively painless. You kept me informed throughout and you were always polite and courteous in all forms of communication. I would not hesitate to recommend you to friends and family, so a really big thank you and I wish you all the best in the future."
» Read More Medical Negligence Testimonials?

Free Birth Injury Guide