Birth Injury Articles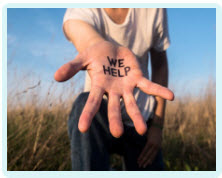 OASI Care Bundles Reducing Perineal Care Negligence
The Royal College of Obstetricians and Gynaecologists has reported this autumn on studies assessing the impact of the OASI Care Bundle which it developed in collaboration with the Royal College of Midwives, Croydon Health Services NHS Trust and the London School of Hygiene and Tropical Medicine.
The OASI Care Bundle
Evaluation of the implementation of the OASI Care Bundle in 16 maternity units has apparently shown a reduction in severe perineal tear rates although the need for on-going training of medical professionals and a change in practice was also identified.
The Care Bundle will be developed and an additional 20 maternity units will implement its recommendations for the care of the perineum during vaginal childbirth.
The recommendations include the following as methods intended to prevent, minimise and manage severe birth tears which, if managed negligently by medical professionals can leave a new mother with a lifetime of appalling bowel problems.
Inform the woman about OASI (obstetric anal sphincter injuries) and what steps can be taken to minimise her risk
Use of manual perineal protection where appropriate
Use of a medio-lateral episiotomy (60 degree angle) at crowning when indicated
The perineum must be examined after delivery and any tears graded according to the RCOG guidelines. Examination should include a per rectum check even when the perineum appears intact.
Medical management of OASI
Obstetric anal sphincter injuries cause damage to the muscles which control the bowel. According to the extent of the tear, the damage may affect only the external anal sphincter muscle or both external and internal muscles.
A prompt and accurate diagnosis followed by a skilled repair in an operating theatre are essential to ensure that the new mother retains control of her bowels. Without such a response, she may suffer extreme urgency when needing to go to the toilet as well as incontinence of both wind and faeces.
When a 4th degree tear has occurred, the most severe of perineal tears, the injury may cause a rectovaginal fistula which can cause faeces to leak via the vagina.
The impact of symptoms such as these can be utterly life-changing, affecting the new mother both physically and psychologically and reducing her capacity to work as well as impacting on her ability to support and bring up her baby.
Speak to a solicitor
If you or a loved one are struggling with the shocking on-going impact of poor medical management of an obstetric anal sphincter injury, contact Glynns, experts in medical negligence compensation claims.
It may be appropriate to make a claim for compensation for your pain, suffering and financial losses.
Please call us on 0800 234 3300 (or from a mobile 01275 334030) or complete our Online Enquiry Form.

---
Testimonials
"Before we contacted you we had no real idea that we had grounds for a medical negligence claim but after speaking to you if became clear that Wendy was indeed treated poorly. Chris took the time to explain what was happening and kept us to speed. Our deepest gratitude to you all and Chris in particular."
"I would like to say a big thank you to you for making this whole process easy and relatively painless. You kept me informed throughout and you were always polite and courteous in all forms of communication. I would not hesitate to recommend you to friends and family, so a really big thank you and I wish you all the best in the future."
» Read More Medical Negligence Testimonials?

Free Birth Injury Guide