Birth Injury Articles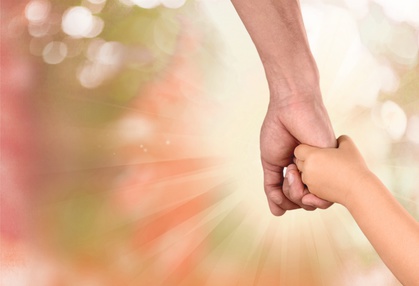 Negligent Assessments of Post-Natal Perineal Trauma
Negligent medical care of the perineum and anus during vaginal childbirth may leave a woman facing a lifetime of distressing symptoms and justify a claim for compensation.
Understanding perineal trauma in childbirth
Not all perineal damage during vaginal childbirth is the same.
The majority of women who give birth through the vagina experience some degree of perineal injury. However, for most of these the damage is fairly minor and may repair without stitching or can be repaired simply in the maternity unit.
This is not the case for the unfortunate minority, often first-time mothers, who suffer a severe tear and who require a surgical repair in an operating theatre by a skilled surgeon. For these women, competent care is crucial and a misdiagnosis of their damage may be regarded as negligent.
Severe perineal tears are often referred to as OASI, or third and fourth degree tears. Such injuries are significantly more dramatic than 1st and 2nd degree tears in that they cause damage to the muscles which control the bowel - the anal sphincter. A woman whose anal sphincter has been injured during the birth of her baby may find that she starts to lose control of her bowel. She may no longer be able to prevent the passing of wind and faeces.
Such an appalling symptom can affect many, many aspects of a woman's life. Fear of bowel 'accidents' can render a woman reluctant to leave the home and access to a toilet. Taking a child to the playground or nursery can feel like a major undertaking in terms of planning when and what to eat, when bowel movements might occur, how a toilet can be accessed, timing of an outing and the avoidance of any unnecessary delays or interactions.
The impact on a woman's self-confidence, her personal relationships and her capacity to work can be dramatic.
If this distressing outcome is due to poor-quality medical care and a misdiagnosis of a woman's injuries, it may be appropriate to make a claim for compensation. A successful compensation claim can help a woman to cope with the various ways in which her life has been affected and provide recompense for her financial losses if her ability to work has been affected.
Speak to a solicitor
Glynns Solicitors is a specialist medical negligence legal practice with extensive experience of supporting women who have suffered negligent perineal maternity care.
Contact us today to talk to one of our team of experienced lawyers.
Please call us on 0800 234 3300 (or from a mobile 01275 334030) or complete our Online Enquiry Form.

---
Testimonials
"Before we contacted you we had no real idea that we had grounds for a medical negligence claim but after speaking to you if became clear that Wendy was indeed treated poorly. Chris took the time to explain what was happening and kept us to speed. Our deepest gratitude to you all and Chris in particular."
"I would like to say a big thank you to you for making this whole process easy and relatively painless. You kept me informed throughout and you were always polite and courteous in all forms of communication. I would not hesitate to recommend you to friends and family, so a really big thank you and I wish you all the best in the future."
» Read More Medical Negligence Testimonials?

Free Birth Injury Guide