Birth Injury Articles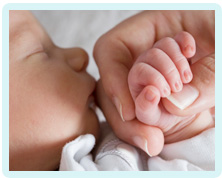 Natural Birth After 3rd Degree Tear
It is possible to have a natural birth after sustaining a 3rd degree tear, although you must have sufficiently recovered from the injury, or you could do further damage.
3rd degree tear
A 3rd degree tear is a perineal injury that involves the vaginal epithelium, perineal skin, perineal body and anal sphincters. It is a severe injury that needs to be repaired by a surgeon in theatre. The recovery process can be slow and painful.
Most women who have a proper repair will go on to make a good recovery. However, some will not regain normal function – either due to bad luck, or because the injury was not diagnosed/repaired adequately.
Natural birth after 3rd degree tear
If you have made a good recovery, you may be able to have another natural birth. This is a decision that should be made between you and your obstetrician.
Your obstetrician will assess whether you are a suitable candidate for a natural birth, based upon how well you have recovered and whether you remain symptomatic. The final decision is up to you, but generally women who no longer have any problems relating to a previous 3rd degree tear can have a natural birth in the future.
Risk of another 3rd degree tear
Both caesarean sections and vaginal deliveries carry risks. If you do opt for a natural birth after a 3rd degree tear, there is always the risk that you will tear again.
A study conducted in England suggests that women who had a tear in a previous delivery are at increased risk of a severe perineal tear. Of the women who had a tear during their first birth, 7.2% sustained a severe tear during their second birth. But of the women who did not tear during their first birth, 1.3% sustained a severe tear during their second birth.
Therefore there is evidence to suggest that you are more at risk of a severe tear, if you have already experienced a perineal tear. However, a tear cannot be predicted and there is a level of risk for anyone who has a vaginal birth.
Tear not recognised after birth
If you have a 3rd degree tear during your first delivery, or a subsequent birth, it must be recognised and repaired immediately. Otherwise a defect will remain in the perineum and anal sphincter. This can result in ongoing incontinence issues, and may also mean that you cannot have any more natural births in the future.
If your 3rd degree tear was not properly managed by medical practitioners, please get in touch with us to find out whether you are entitled to claim compensation.
Can We Help You With A Birth Injury Enquiry?
If we can help you to make a claim for compensation you will benefit from the following funding options:
Conditional Fees ("no win, no fee")
Legal Expenses Insurance
Private Funding
Structured Payment Plans
Would You Like Assistance from Specialist Birth Injury Claims Solicitors?
If you would like to benefit from a service of excellence with total commitment to client care from a small and friendly team, Glynns are ready and waiting to help you.
Please call us on 0800 234 3300 (or from a mobile 01275 334030) or complete our Online Enquiry Form.

---