Birth Injury Articles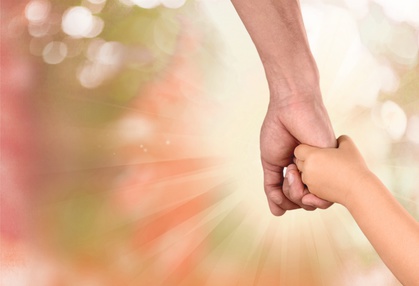 Making a Claim for Failure to Diagnose a Third Degree Tear
The accurate diagnosis of perineal damage following childbirth is fundamental to its repair and the new mother's long-term health. A failure to examine and diagnose severe trauma may justify a claim for compensation.
Severe perineal tears
A severe perineal tear, such as a third degree tear or fourth degree tear causes damage to the woman's anal sphincter. This is the internal and external muscles which allow the woman to control the opening of her bowel and the passing of wind and faeces. If these muscles are damaged, the woman may suffer extreme urgency when needing to go to the toilet or, at worst, she may suffer incontinence. The more severe the tear, the more severe the long-term effects are likely to be.
Such appalling permanent symptoms can be avoided with a timely and accurate diagnosis and repair. According to the Royal College of Obstetricians and Gynaecologists, the majority of women who undergo competent and timely surgery following a severe perineal tear will be free of symptoms after a year.
Where the woman suffers permanent and debilitating symptoms due to a delay or failure to diagnose her injury, it may be appropriate to make a claim for compensation.
Diagnosis of anal sphincter damage
However, a prompt repair is dependent on an accurate diagnosis and this is often where the management of perineal trauma breaks down. If a thorough examination of the new mother does not take place shortly after the birth of the child, it is unlikely that the presence of and nature of any damage will be identified.
Medical failings in relation to severe perineal trauma can take a variety of forms:
No examination or diagnosis takes place at all
The woman undergoes an examination but the injury is missed
An examination takes place but the severity of the injury is not identified and the woman is given a misdiagnosis. This may lead to an inadequate repair and continuing symptoms
Whatever the precise cause, the failure to repair a severe birth tear can leave a woman struggling to cope with the distressing and debilitating effects of incontinence.
Many women feel considerable embarrassment at their symptoms and find returning to work almost impossible. Personal relationships can come under significant stress and life can feel as if it revolves around access to a toilet. Financial pressures can increase whilst the ability to earn an income can decrease.
Medical negligence
If the failure to diagnose a severe perineal tear is considered to have caused a woman's debilitating and on-going symptoms, it may be appropriate to make a claim for compensation.
Contact us today
Here at Glynns Solicitors we have supported many women in making highly-successful claims for compensation for their pain, suffering and associated financial losses.
Ring us today to talk to a specialist solicitor with experience in this area of medical negligence.
Please call us on 0800 234 3300 (or from a mobile 01275 334030) or complete our Online Enquiry Form.

---
Testimonials
"Before we contacted you we had no real idea that we had grounds for a medical negligence claim but after speaking to you if became clear that Wendy was indeed treated poorly. Chris took the time to explain what was happening and kept us to speed. Our deepest gratitude to you all and Chris in particular."
"I would like to say a big thank you to you for making this whole process easy and relatively painless. You kept me informed throughout and you were always polite and courteous in all forms of communication. I would not hesitate to recommend you to friends and family, so a really big thank you and I wish you all the best in the future."
» Read More Medical Negligence Testimonials?

Free Birth Injury Guide