Birth Injury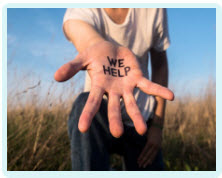 Making a Claim for Instrumental Birth Tear
Giving birth to your baby with an instrumental delivery increases the risk of a severe birth tear. A failure by medical professionals to recognise or minimise this scenario, may justify a claim for compensation.
Severe birth tears
Many women suffer damage to their perineum as their baby is born and the muscles and skin around the vagina need to stretch. Thankfully, however, only a few women, around 5%, suffer a severe injury. Severe birth tears, otherwise referred to as 3rd or 4th degree tears, are those which extend beyond the perineum to cause damage to the anal sphincter. By doing so, they risk the woman's long-term bowel function and may render her incontinent of both wind and faeces.
Some scenarios increase the likelihood of such an appalling outcome and need careful attention by medical professionals to try to ensure that the new mother does not suffer long-term disability.
Instrumental deliveries
Instrumental deliveries are those in which the new mother is assisted to give birth to her baby by the use of either a ventouse or a pair of forceps. Both methods increase the chances that the woman will suffer a severe birth tear but a forceps delivery produces the higher risk.
It is advised, therefore, that if a woman is to be assisted in her delivery by the use of forceps, she should first undergo an episiotomy where a deliberate cut is made to her perineum to ease the birth.
If the medical professionals attendant at the birth carry out a forceps delivery without first carrying out an episiotomy, the woman may suffer a severe birth tear. In these circumstances, it might be appropriate to consider making a claim for compensation.
Responding to risk
If a new mother has given birth with assistance of forceps, it is essential that she undergoes a very thorough examination afterwards to check for any sign of perineal and anal damage. If she did not receive an episiotomy before her forceps delivery, she is at risk of a severe third or fourth degree tear and a failure to diagnose and repair such an injury may leave her with a lifetime of disability. It may be appropriate to make a claim for compensation for her pain, suffering and associated financial losses.
Contact Glynns Solicitors
As a specialist medical negligence legal practice, we have supported numerous women in making claims for compensation for a failure to prevent, diagnose or repair severe birth tears. We understand the distress and wide-ranging problems which can be caused by such injuries.
Contact us to talk to a specialist solicitor about the suitability of making a claim for compensation if you are struggling with the long-term impact of an unrepaired severe tear.
Please call us on 0800 234 3300 (or from a mobile 01275 334030) or complete our Online Enquiry Form.

---
Testimonials
"Before we contacted you we had no real idea that we had grounds for a medical negligence claim but after speaking to you if became clear that Wendy was indeed treated poorly. Chris took the time to explain what was happening and kept us to speed. Our deepest gratitude to you all and Chris in particular."
"I would like to say a big thank you to you for making this whole process easy and relatively painless. You kept me informed throughout and you were always polite and courteous in all forms of communication. I would not hesitate to recommend you to friends and family, so a really big thank you and I wish you all the best in the future."
» Read More Medical Negligence Testimonials?

Free Birth Injury Guide