Birth Injury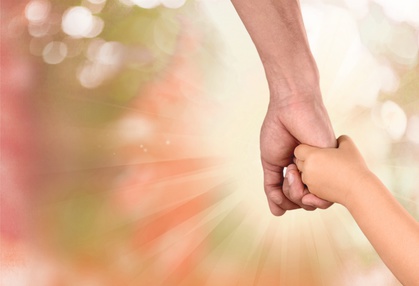 Making a Claim for an Obstetric Anal Sphincter Injury
Obstetric anal sphincter injuries (OASI) can cause devastation to a woman's life, limiting her ability to work and bring up her children. If her long-term symptoms are due to poor medical management, a compensation claim might be appropriate.
Severe birth tears
Severe perineal tears during childbirth (otherwise called obstetric anal sphincter injuries) are not uncommon. If they are effectively managed by medical professionals and the new mother makes a good recovery, there is unlikely to be an issue of negligence.
If they are inaccurately diagnosed or poorly repaired, however, it might be appropriate to make a compensation claim for the pain, suffering and financial losses associated with the injury.
The anal sphincter
The anal sphincter is the muscles, both internal and external, which control the opening and closing of the bowel. They are, therefore, responsible for both allowing an individual to pass wind or faeces but, also important, for preventing the passing of wind and faeces at an inappropriate moment.
The loss of bowel control, leading to wind and faecal incontinence can impact on almost every sphere of a woman's life as well as causing significant embarrassment and distress.
Working in a job which requires any degree of public interaction may be out of the question. Travelling on public transport and socialising may become extremely stressful. Such is the anxiety created by this situation that many women become increasingly isolated, staying at home in preference to risking having a bowel accident when away from home.
Damage in childbirth
The anal sphincter is damaged in about 5% of vaginal births. This occurs when the perineum is put under pressure to stretch as the baby emerges.
This is a well-known risk, especially in first-time mothers and instrumental births, and demands a thorough post-natal examination.
If this does not occur and it subsequently transpires that the woman has suffered a severe 3rd or 4th degree tear which has remained undiagnosed and unrepaired, the medical professionals may be considered to have acted negligently.
Claiming compensation
If unrepaired anal sphincter damage has left a woman with significant, long-term symptoms, it might well be appropriate to make a claim for compensation.
The effect of severe anal sphincter damage can, besides the distress and embarrassment, cause significant financial pressure if the woman is either unable to work or is restricted in the hours or the nature of her employment.
Speak to a solicitor
If you are struggling with the long-term impact of an anal sphincter birth injury, contact Glynns today to talk to a specialist medical negligence solicitor.
Please call us on 0800 234 3300 (or from a mobile 01275 334030) or complete our Online Enquiry Form.

---