Birth Injury Claims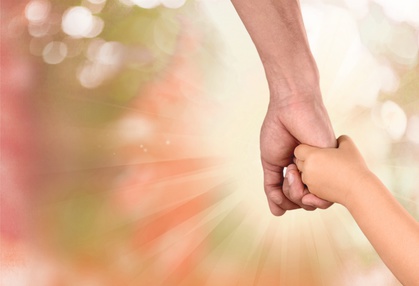 Long-term Perineal Tear Symptoms
If you are continuing to suffer with severe symptoms some considerable time after the birth of your baby, it is possible that you have an undiagnosed anal sphincter injury or that a diagnosed injury has been inadequately repaired.
Perineal tear symptoms
Long-term symptoms of a severe childbirth anal injury can include the following:
Inability to prevent the passing of wind
Inability to prevent the passing of faeces
Extreme urgency when needing to go to the toilet
Infections of the perineum/vaginal area
Discomfort during sexual intercourse
Leakage of wind and faeces from the vagina if a fistula has developed
The knock-on effects of a misdiagnosed perineal tear can be wide-ranging, affecting many aspects of the new mother's life.
Medical treatment:
She may need to undergo secondary or delayed surgery once an accurate diagnosis has been achieved in order to try to resolve the injury. However, such surgery is less likely to be successful than had the perineal tear been repaired competently at the time of the birth.
She may need to work with a physiotherapist to try to resolve some of the bowel control issues.
She may require a colostomy to carry out the functions of the bowel on a temporary or permanent basis.
Practical effects
Returning to work may be very difficult. The woman affected is likely to need easy access to a toilet and may feel unable to work at all in some areas of employment that require regular interaction with the public such hospitality or education.
Attending medical appointments and undergoing surgery if necessary is likely to impact on the woman's ability to support her children as well as affecting her financial situation
Travelling may become very difficult due to loss of access to a toilet and the woman can easily become reluctant to leave the home for this reason.
Supporting her child or children in social events can be difficult for a woman who has lost control of her bowels.
Financial effects
Where a woman is unable to return to work or is restricted either in the type of work she can undertake or the hours she can manage, it is likely that her income will suffer.
Many woman who have suffered severe perineal damage also suffer psychological damage. The shock of such a distressing and embarrassing injury in comparison with the expectation of returning home with her child can be hard to cope with.
Increasing social isolation due to fear of bowel 'accidents' can also take its toll.
Medical negligence
If you are suffering with on-going symptoms of a severe 3rd or 4th degree tear due to a failure by medical professionals to diagnose and repair your injury, contact us today.
We have supported numerous women in making claims for the effects of such negligence and will be very happy to advise you.
Please call us on 0800 234 3300 (or from a mobile 01275 334030) or complete our Online Enquiry Form.

---
Testimonials
"Before we contacted you we had no real idea that we had grounds for a medical negligence claim but after speaking to you if became clear that Wendy was indeed treated poorly. Chris took the time to explain what was happening and kept us to speed. Our deepest gratitude to you all and Chris in particular."
"I would like to say a big thank you to you for making this whole process easy and relatively painless. You kept me informed throughout and you were always polite and courteous in all forms of communication. I would not hesitate to recommend you to friends and family, so a really big thank you and I wish you all the best in the future."
» Read More Medical Negligence Testimonials?

Free Birth Injury Guide