Birth Injury Articles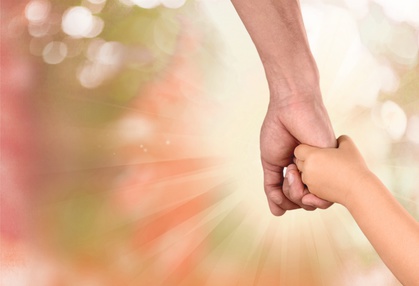 Long-term Disability Claim due to Severe Perineal Birth Injury
Severe perineal birth tears
It is not uncommon for women giving birth vaginally to suffer a tear to the perineum. Generally, these are small, superficial injuries causing only short-term symptoms. Occasionally, however, a woman may experience a severe, life-changing tear which requires accurate diagnosis and a skilled repair. A failure by medical professionals to provide the correct degree of care, leaving the woman with permanent disability, may justify a claim for compensation.
A severe birth tear, often referred to as 3rd or 4th degree tears, can, if unrepaired, leave a new mother with permanent loss of bowel control. She may lose the ability to prevent the passing of both wind and faeces. At best, she may experience extreme urgency when needing the toilet and suffer both anxiety and loss of confidence due to this. In terms of employment, such symptoms can limit the areas of work which may be accessible and can cause a reduction in the woman's income. A successful compensation claim would be able to address these issues.
Medical care of severe perineal tears
When a woman has given birth through the vagina, it is essential that a number of procedures take place to ensure the integrity of her perineum and her bowel function.
Shortly after the birth, she should undergo a thorough examination of her perineum, including a digital, rectal examination to assess the condition of her anal sphincter. This includes the external and internal muscles which control the bowel.
Any damage should be precisely and accurately recorded according to the guidelines of the Royal College of Obstetricians and Gynaecologists as either a 1st, 2nd, 3rd or 4th degree tear. If it is a 3rd degree tear, it requires a further refinement of classification as either a 3a, 3b or 3c tear. This represents the extent of the injury.
Following an accurate diagnosis, women with severe 3rd or 4th degree tears should undergo a prompt repair by a skilled surgeon in an operating theatre. This will provide the best chance of long-term health and bowel function.
Medical negligence
A failure by medical professionals to carry out any of the above procedures may be regarded as negligent.
If the woman suffers long-term, debilitating bowel symptoms as a result of the negligence, it may be appropriate to make a claim for compensation.
Speak to a solicitor
If you or a loved one are suffering the distressing impact of a severe birth tear due to poor-quality medical care, contact us at Glynns Solicitors to talk to a specialist medical negligence solicitor.
Contact us today to speak to one of our team.
Please call us on 0800 234 3300 (or from a mobile 01275 334030) or complete our Online Enquiry Form.

---
Testimonials
"Before we contacted you we had no real idea that we had grounds for a medical negligence claim but after speaking to you if became clear that Wendy was indeed treated poorly. Chris took the time to explain what was happening and kept us to speed. Our deepest gratitude to you all and Chris in particular."
"I would like to say a big thank you to you for making this whole process easy and relatively painless. You kept me informed throughout and you were always polite and courteous in all forms of communication. I would not hesitate to recommend you to friends and family, so a really big thank you and I wish you all the best in the future."
» Read More Medical Negligence Testimonials?

Free Birth Injury Guide