Birth Injury Articles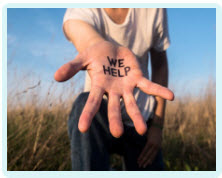 Is It Negligent to Misdiagnose a Perineal Tear?
Negligent diagnosis of perineal trauma accounts for the majority of compensation cases we handle relating to severe tears. The on-going impact on the new mother can be highly debilitating.
Misdiagnosing perineal trauma following childbirth can cause significant, long-term and devastating symptoms. A woman who has suffered a severe tear during the birth of her baby needs to undergo a skilled repair as soon as possible. Where this does not happen, she may face a lifetime of appalling and distressing symptoms including the following:
Incontinence of wind
Incontinence of faeces
Perineal infections
Even when some bowel control is retained, it is likely that the woman will experience considerable urgency when needing to open her bowels. This can impact on her ability to work, travel and socialise.
The Royal College of Obstetricians and Gynaecologists' guidelines on the management of perineal tears is clear both in its classification of the differing degrees of damage but also in the need for a prompt and accurate diagnosis.
Classification of perineal tears (RCOG Guidelines)
1st degree tear - Injury to perineal skin and/or vaginal mucosa
2nd degree tear - Injury to perineum involving perineal muscles but not involving the anal sphincter (the muscles which control the opening of the bowel)
3rd degree tear

3a – less than 50% of anal sphincter thickness torn
3b – more than 50% anal sphincter thickness torn
3c – both external and internal anal sphincter torn

4th degree tear - Injury to perineum involving the anal sphincter complex and anorectal mucosa (lining of the anal canal)
Diagnosing perineal trauma
It is clear from the RCOG guidelines that, if correct procedures are followed, it should be possible to ensure that perineal trauma is diagnosed accurately.
'Following vaginal delivery, anal sphincter and anorectal mucosal injury cannot be excluded without performing a rectal examination'
'All relevant healthcare professionals should attend hands-on training in the perineal/genital assessment'
'If there is any doubt about the degree of third-degree tears, it is advisable to classify it to the higher degree rather than the lower degree'
'The woman should be referred to a more experienced healthcare professional if uncertainty exists as to the nature or extent of the trauma sustained.'
Medical negligence
Therefore, if a severe perineal tear is misdiagnosed or there is no diagnosis at all, it is possible that the relevant medical practitioners will be regarded as having provided substandard care.
If the woman affected suffers disabling symptoms as a result of this diagnosis failure, it might be appropriate to make a claim for compensation.
Speak to a solicitor
If you are suffering the distressing impact of a mismanaged third or fourth degree tear, contact Glynns Solicitors to talk to a specialist medical negligence solicitor.
We have considerable experience in supporting compensation claims of this nature and will be happy to advise you.
Please call us on 0800 234 3300 (or from a mobile 01275 334030) or complete our Online Enquiry Form.

---