Birth Injury Claims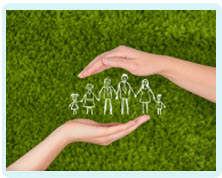 Is an Unrepaired Rectovaginal Fistula Negligent?
The long-term symptoms of an unrepaired rectovaginal fistula can be distressing as well as difficult to manage and fundamentally life-changing. If medical professionals failed to diagnose and repair your fistula, it may be appropriate to make a claim for compensation.
What is a rectovaginal fistula?
Although fairly rare, a rectovaginal fistula is a devastating injury which is most likely to be caused by pressure on muscle and tissue during vaginal childbirth.
The possible effects, including the following, can be shocking and detrimental to the woman's self-esteem and quality of life:
Uncontrolled leakage of wind via the vagina
Uncontrolled leakage of mucus and/or faeces via the vagina
Pain during sexual intercourse
Infections of the perineum
The impact of these symptoms is not confined to personal, hygiene issues, but can impact on almost every aspect of a woman's life. If a woman is unable to prevent the passing of wind and faeces, whether from the anus or the vagina, her ability to leave the house, travel and work can be severely restricted.
It is unlikely that she will feel able to undertake employment which requires her to interact with the public to any significant extent. This can encompass a wide range of job options such as care work, teaching, the hotel trade, social work, nursing and the retail trade, to name but a few.
If a woman feels unable to be far from a toilet at all times, her capacity to support her children in social occasions will probably be limited.
Personal relationships can also come under significant pressure due to the uncontrolled nature of the woman's bowel problems.
Diagnosis and treatment negligence
In order to avoid such a devastating and psychologically damaging outcome, it is imperative that medical professionals do all possible to ensure that a woman giving birth vaginally is not left with these shocking symptoms.
Women who have given birth via the vagina require a thorough examination following the birth of their baby to check for severe perineal tears and damage to the anus. A failure to carry out such a procedure, leaving the woman with an undiagnosed and unrepaired severe tear and possible fistula may well be regarded as negligent.
Where the woman was at a high risk, the failure may be particularly hard to excuse. Women giving birth vaginally for the first time are at a higher risk than others, as are those who are carrying a large baby or who have undergone an instrumental delivery.
Speak to a solicitor
If you are suffering the on-going symptoms of an unrepaired fistula following the birth of your baby, your medical professionals may well have acted negligently in their management of your injury.
Ring Glynns Solicitors today to talk to a specialist medical negligence solicitor with expertise in perineal tear claims.
Please call us on 0800 234 3300 (or from a mobile 01275 334030) or complete our Online Enquiry Form.

---
Testimonials
"Before we contacted you we had no real idea that we had grounds for a medical negligence claim but after speaking to you if became clear that Wendy was indeed treated poorly. Chris took the time to explain what was happening and kept us to speed. Our deepest gratitude to you all and Chris in particular."
"I would like to say a big thank you to you for making this whole process easy and relatively painless. You kept me informed throughout and you were always polite and courteous in all forms of communication. I would not hesitate to recommend you to friends and family, so a really big thank you and I wish you all the best in the future."
» Read More Medical Negligence Testimonials?

Free Birth Injury Guide