Birth Injury Articles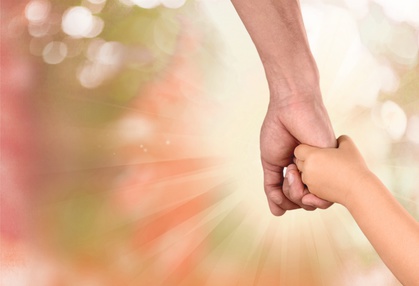 Is An Anal Sphincter Birth Injury Negligent?
Anal sphincter injuries are thought to occur in approximately 5% of vaginal births. Some women are more likely to experience a tear of this nature than others and it is not necessarily a sign of negligence on the part of medical professionals.
What is an anal sphincter birth injury?
An anal sphincter birth injury is a tear which occurs during a vaginal birth and causes damage to the muscles which control the bowel.
Why do anal sphincter injuries occur?
Anal sphincter injuries occur when the area around the vagina is put under pressure by the birth of the baby. Usually, this damage is restricted to the area between the vagina and the anus but sometimes it extends to the anal muscles as well.
Some women are more susceptible to anal sphincter injuries such as women giving birth vaginally for the first time and women giving birth to a heavy baby.
When is it negligent?
It is possible that your birth injury may be regarded as having been caused by negligence if you required an instrumental delivery but were not given an episiotomy prior to this taking place.
The use of forceps or a ventouse is considered to increase the chances of a severe perineal tear and carrying out an episiotomy first is thought to reduce that likelihood.
However, negligence in relation to anal sphincter injuries mostly relates to the management of the injury after it has occurred.
Diagnosis negligence
Firstly, a prompt and accurate diagnosis of the injury is needed. This should ensure that an appropriate repair is then carried out. For example, lower grade tears may be stitched by the midwife in the maternity ward but a severe tear such as a 3rd or 4th degree tear, should be repaired by an experienced surgeon in an operating theatre. It is a serious injury and requires skilled attention.
In order to assess whether any damage has been done to the anal sphincter during the birth, it is necessary to carry out a digital, rectal examination. If this does not take place, this serious damage may not be noticed and there may be no repair. If the woman subsequently suffers severe on-going problems due to this failure, it may be appropriate to make a claim for compensation for the poor quality care received.
Surgery negligence
It is also possible that the degree of damage was accurately diagnosed but that the subsequent repair proved to be inadequate. For example, the incorrect method or suturing techniques may have been used or the full extent of the injury may not have been repaired.
In these circumstances, the repair may break down and the woman may start to suffer the appalling symptoms of wind and faecal incontinence or urgency that would probably have been avoided with a skilled and competent repair.
Speak to a solicitor
If you are suffering severe bowel problems which you think may have been caused by poor management of or failure to diagnose your anal sphincter injury, contact us today.
We have supported numerous women in making compensation claims for severe birth tears and one of our specialist medical negligence solicitors will be happy to advise you.
Please call us on 0800 234 3300 (or from a mobile 01275 334030) or complete our Online Enquiry Form.

---
Testimonials
"Before we contacted you we had no real idea that we had grounds for a medical negligence claim but after speaking to you if became clear that Wendy was indeed treated poorly. Chris took the time to explain what was happening and kept us to speed. Our deepest gratitude to you all and Chris in particular."
"I would like to say a big thank you to you for making this whole process easy and relatively painless. You kept me informed throughout and you were always polite and courteous in all forms of communication. I would not hesitate to recommend you to friends and family, so a really big thank you and I wish you all the best in the future."
» Read More Medical Negligence Testimonials?

Free Birth Injury Guide