Birth Injury Articles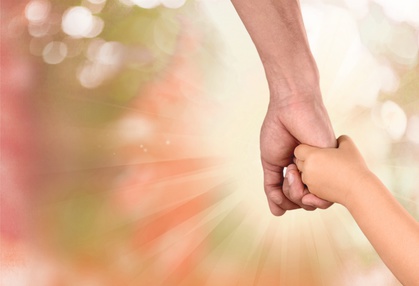 Is a Rectovaginal Fistula Negligent?
The symptoms of a rectovaginal fistula can be both debilitating and distressing. If you have been failed by your medical professionals, it might be appropriate to make a claim for compensation.
What is a rectovaginal fistula?
A rectovaginal fistula is an abnormal hole between the rectum and the vagina. Depending on its size and location, it may allow wind and/or faeces to pass out of the vagina rather than through the anus.
A rectovaginal fistula may be the product of surgery or a condition of the bowel but, frequently, it is the product of an unrepaired bowel injury during vaginal childbirth.
If a woman is suffering the symptoms of a rectovaginal fistula following the birth of her baby, it is possible that she suffered a severe tear during the birth which has not been effectively repaired.
This may be for a number of reasons:
her birth injury was misdiagnosed
her birth injury was not diagnosed at all
her surgical repair was inadequate and did not resolve her entire injury
The impact of a rectovaginal fistula
A woman who is passing wind and faeces through her vagina is unlikely to have any control over this process. She has been rendered effectively incontinent. This can be extremely distressing to say the least. Such a situation is likely to have a significant impact on the woman's life-style. It may become extremely difficult to travel, work and socialise. Many women feel embarrassed and increasingly remain at home.
The financial impact can also be considerable when many fields of employment become almost impossible to pursue. Many women find it difficult to work at all.
Medical negligence
A rectovaginal fistula may be caused by an injury during vaginal childbirth or it may be due to the failure to diagnose and repair a severe anal sphincter injury.
Increasing numbers of women seem to be suffering severe anal sphincter injuries during vaginal childbirth. Accurate diagnosis and repair are fundamental if the woman is to achieve a good recovery.
If a severe perineal tear is not diagnosed or is misdiagnosed, it is unlikely that the woman will receive an adequate repair. In these circumstances, it is possible that the woman may develop a fistula and the associated symptoms. It may prove impossible to repair such an injury effectively at a later date and the woman may even require a colostomy.
Therefore, if the injury and its symptoms are found to be due to substandard medical care, it may be appropriate to make a claim for compensation.
Seek legal advice
If you are suffering with the shocking symptoms of a rectovaginal fistula due to medical failings, contact us to discuss your situation with a specialist medical negligence solicitor.
Please call us on 0800 234 3300 (or from a mobile 01275 334030) or complete our Online Enquiry Form.

---
Testimonials
"Before we contacted you we had no real idea that we had grounds for a medical negligence claim but after speaking to you if became clear that Wendy was indeed treated poorly. Chris took the time to explain what was happening and kept us to speed. Our deepest gratitude to you all and Chris in particular."
"I would like to say a big thank you to you for making this whole process easy and relatively painless. You kept me informed throughout and you were always polite and courteous in all forms of communication. I would not hesitate to recommend you to friends and family, so a really big thank you and I wish you all the best in the future."
» Read More Medical Negligence Testimonials?

Free Birth Injury Guide