Birth Injury Articles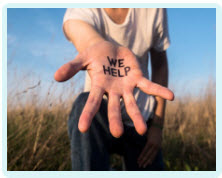 Is a Buttonhole Tear Negligent?
A buttonhole tear is an occasional but severe injury resulting from vaginal childbirth. It requires scrupulous medical management to bring about a high quality repair and recovery from symptoms.
Perineal trauma following childbirth
Damage to the area around the vagina is not uncommon during childbirth. If a woman is unlucky she might suffer a severe tear which affects the anal sphincter muscles which control the bowel. Even more unusual is a buttonhole tear which causes damage to the lining inside the anus but leaves the external anal sphincter undamaged.
The occurrence of a buttonhole tear is not necessarily negligent. Anal injuries can occur during vaginal childbirth for a variety of reasons. The baby may be heavier than usual or the woman may have had an instrumental delivery. It is also more likely to occur in a first-time vaginal delivery.
Management of a rectal buttonhole tear
Because of the severity of the possible long-term symptoms, however, skilled management of a buttonhole tear is absolutely crucial. A woman who has suffered a rectal buttonhole tear which has remained unrepaired may find that she begins to leak wind and faeces from the vagina. She may also start to suffer infections of the perineum and pain during sexual intercourse.
The key to a successful recovery from a buttonhole tear is two-fold:
Accurate observation and identification of the injury is vital. As a buttonhole tear is an internal injury, a visual assessment of the woman's perineum after a vaginal birth will not be sufficient to identify whether injury has occurred.
Therefore, a digital, rectal examination is necessary following vaginal childbirth in order to eliminate the possibility of any anal damage. The lack of obvious perineal damage is not a sign that no damage has occurred. A rectal buttonhole tear can occur without injury occurring to the perineum.
A full and skilled surgical repair by an experienced medical practitioner in an operating theatre, using appropriate and recommended techniques and materials.
Long-term impact
An unrepaired buttonhole tear can leave the unfortunate woman with a lifetime of distressing symptoms. An inability to prevent the passing of wind and faeces can have a disruptive effect on a woman's ability to work, adding financial worries to her existing distress. It can also put significant pressure on her personal relationships.
Medical negligence
A failure to consider the possibility that a woman might have suffered an internal injury during childbirth may mean that a full examination is not carried out.
If the woman subsequently develops debilitating symptoms which are not resolved by later surgery, it may be appropriate to make a claim for compensation.
Legal advice
If you are suffering the appalling impact of unrepair anal damage following the birth of your baby, contact Glynns to talk to a specialist medical negligence solicitor about making a compensation claim.
Please call us on 0800 234 3300 (or from a mobile 01275 334030) or complete our Online Enquiry Form.

---