Birth Injury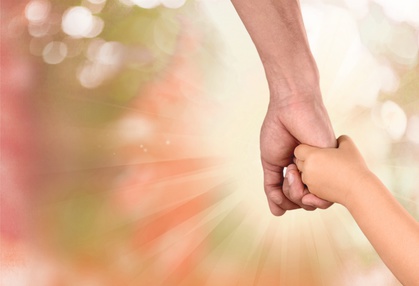 Is a 3rd Degree Tear after a Forceps Delivery Negligent?
A forceps birth is a risk factor in a new mother suffering a severe perineal tear during the birth of her baby. If poor management of the procedure is to blame, it may be appropriate to make a claim for compensation.
Recommendations on a Forceps Birth
The Royal College of Obstetricians and Gynaecologists' Guidelines on the management of 3rd and 4th degree tears, states that 'there is evidence that a medio-lateral episiotomy should be performed with instrumental deliveries as it appears to have a protective effect on OASIs' (obstetric anal sphincter injuries).
The recent RCOG Care Bundle relating to anal sphincter birth injuries also states the need for a 'medio-lateral episiotomy at crowning to be used when indicated'.
If a new mother suffers a severe perineal tear after an instrumental delivery, the medical professionals attendant at the birth may be regarded as having provided substandard care:
If an episiotomy (or deliberate cut to the perineum prior to the delivery) had not been carried out when it would normally have been regarded as necessary
If a midline episiotomy rather than a medio-lateral cut had been used, as this may be considered to have increased the chance of the woman suffering a severe tear
Claiming compensation
If the woman suffers long-term and debilitating bowel problems as a result of her injury, it may be appropriate to make a claim for compensation.
Some women experience such severe bowel problems after a 3rd degree tear that returning to work is extremely difficult or, in some cases, impossible.
Negligent care after a Forceps Delivery
In light of the fact that women undergoing a forceps delivery of their baby are at a higher risk of suffering a severe tear, it is absolutely crucial that their medical practitioners carry out a thorough examination for any sign of injury following the birth.
This should include a digital, rectal examination to assess any 3rd or 4th degree tear damage of the anal sphincter.
A failure to carry out such an examination may leave the woman with an undiagnosed and unrepaired severe injury. This can cause permanent bowel problems such as incontinence of wind and faeces and impact on virtually every aspect of the woman's life.
Speak to a solicitor
If you are struggling with the shocking long-term effects of a 3rd or 4th degree tear due to the failings of medical professionals, contact Glynns Solicitors to talk to a specialist medical negligence solicitor free of charge.
Please call us on 0800 234 3300 (or from a mobile 01275 334030) or complete our Online Enquiry Form.

---
Testimonials
"Before we contacted you we had no real idea that we had grounds for a medical negligence claim but after speaking to you if became clear that Wendy was indeed treated poorly. Chris took the time to explain what was happening and kept us to speed. Our deepest gratitude to you all and Chris in particular."
"I would like to say a big thank you to you for making this whole process easy and relatively painless. You kept me informed throughout and you were always polite and courteous in all forms of communication. I would not hesitate to recommend you to friends and family, so a really big thank you and I wish you all the best in the future."
» Read More Medical Negligence Testimonials?

Free Birth Injury Guide