Birth Injury Articles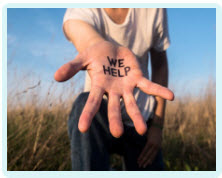 Incorrect Diagnosis of Vaginal Tears
A tear around the area of the vagina during childbirth needs to be accurately diagnosed in order to avoid long-term bowel problems.
Vaginal and perineal tears in childbirth
Vaginal or perineal tears often occur as a baby is being born through the vagina. The pressure on the surrounding skin and muscle causes a tear to develop. This may be a small tear which repairs quickly or it may spread across the perineum, causing a severe injury.
It is essential that the extent and nature of the tear is correctly classified so that the new mother undergoes the appropriate type of repair.
Tears which extend across the perineum and damage the muscles of the bowel, the anal sphincter, are the most serious forms of birth tear. They must be repaired by a surgeon in an operating theatre promptly after the baby's birth in order to ensure that the mother does not lose control of her bowel.
Severe birth tears
Severe birth tears are also referred to as 3rd or 4th degree tears.
Third degree tears damage the anal sphincter muscles. They may affect only the external anal sphincter or, in more severe cases, they can damage both the external and internal muscles.
A fourth degree tear will also damage the internal lining of the anal canal. This is the most severe form of birth tear and requires expert attention.
An incorrect, or negligent, diagnosis of a birth tear can be life-changing.
If a third or fourth degree tear is not repaired promptly and effectively, the woman affected by this shocking injury may lose control of her bowel function, becoming incontinent of both wind and faeces. She may even require a stoma to provide bowel function for her.
Compensation for medical negligence
The practical and emotional impact of these types of injury can be dramatic. Affecting both their self-esteem and their ability to leave the house, many women find that their ability to work is severely limited but such injuries and their income suffers as a result.
If this appalling outcome has happened to you, it may be appropriate to make a claim for compensation which can help you to cope with the financial and practical fall-out of your undiagnosed injury.
Speak to a solicitor
If you or a loved one are struggling with the distressing and disabling impact of an undiagnosed severe birth tear, contact Glynns Solicitors to talk to a specialist medical negligence solicitor.
We have supported many women who have suffered the shocking impact of such a scenario and one of our team of expert lawyers will be very happy to help you.
Contact us today to speak to one of our team.
Please call us on 0800 234 3300 (or from a mobile 01275 334030) or complete our Online Enquiry Form.

---
Testimonials
"Before we contacted you we had no real idea that we had grounds for a medical negligence claim but after speaking to you if became clear that Wendy was indeed treated poorly. Chris took the time to explain what was happening and kept us to speed. Our deepest gratitude to you all and Chris in particular."
"I would like to say a big thank you to you for making this whole process easy and relatively painless. You kept me informed throughout and you were always polite and courteous in all forms of communication. I would not hesitate to recommend you to friends and family, so a really big thank you and I wish you all the best in the future."
» Read More Medical Negligence Testimonials?

Free Birth Injury Guide