Birth Injury Articles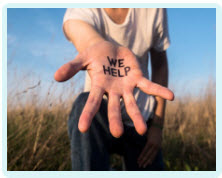 How Serious Is A Perineal Tear?
Approximately 90% of women experience a perineal tear during childbirth. So, is it something a woman should just accept?
Is a perineal tear 'normal'?
The Royal College of Midwives has recently ended its 'normal births' campaign, encouraging pregnant women to undergo labour and childbirth with minimal medical intervention.
Does a desire for a 'normal' birth mean that women - and their medical practitioners - can underestimate the severity of a perineal tear?
The regularity with which women experience perineal tears in childbirth can make it seem as if it is an unexceptional occurrence. Thankfully, the majority of women who suffer a perineal tear in childbirth, only receive a 1st or 2nd degree tear which should heal quickly and easily, allowing the new mother to recover fully.
With some women, however, this is far from the case.
Approximately 6% of first-time mothers experience a severe tear. And this number increases where a woman who has already received a severe tear goes on to have subsequent vaginal deliveries.
A severe tear is a serious injury with the potential to cause devastating, life-long symptoms if it is not addressed thoroughly at the time of the birth.
Third degree tears
A third degree tear is a tear that commences at the vagina, affecting the skin and muscle of the perineum between the vagina and anus, additionally causing injury to the sphincter of the anus itself. This injury can be catastrophic as the anal sphincters control the emptying of faeces from the bowel and need to be strong to prevent the involuntary passing of waste from the anus.
To assist surgeons in responding to and repairing the injury, third degree tears are classified at three levels:
Grade 3a tear - damages less than 50% of the external anal sphincter
Grade 3b tear - damages more than 50% of the external sphincter
Grade 3c tear - damages both the external and internal sphincter
The internal sphincter automatically stretches and contracts to allow the passage of waste. The external sphincter can be contracted voluntarily.
Fourth degree tears
A fourth degree tear will not only cause the damage of a third degree tear but will also damage the internal lining of the anal canal. If this damage goes unrepaired, a fistula - or passage - can develop between the bowel and the vagina, allowing faeces to leak via the vagina.
Responding to a severe tear
Severe tears require skilled treatment. Without prompt diagnosis and a thorough repair in an operating theatre, the new mother can be left with a lifetime of faecal and wind incontinence, with all the associated problems of working, socialising and looking after their baby.
Medical Negligence
If you continue to suffer the appalling effects of a misdiagnosed or inadequately treated severe tear, you may be able to make a claim for compensation for your pain and ongoing injuries.
Contact Glynns Solicitors, a legal practice specialising in medical negligence with considerable experience of supporting claims for severe tears.
Please call us on 0800 234 3300 (or from a mobile 01275 334030) or complete our Online Enquiry Form.

---