Birth Injury Articles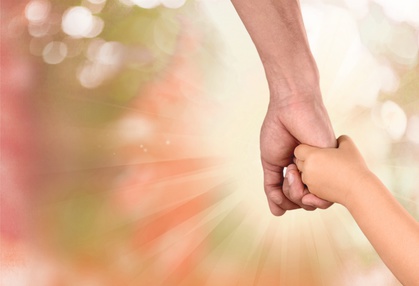 How is a Third Degree Tear Repaired?
The repair of 3rd and 4th degree birth tears differs from 1st and 2nd degree tears in that 1st and 2nd degree tears can be repaired in the delivery room by a doctor or midwife if necessary. A more severe tear must be repaired in an operating theatre by a surgeon experienced in that area of surgery.
What is the difference between types of tear?
Vaginal tears occurring during childbirth are graded according to the extent and severity of the tear.
A 1st degree tear is a skin-deep tear to the vaginal epithelium (or lining) and/or the perineum
A 2nd degree tear is a deeper tear which also affects the muscles of the perineum
A 3rd degree tear continues across the perineum and also affects the anal sphincter (the muscle that controls the anus)
A 4th degree tear additionally damages the tissue of the anal canal
A 4th degree tear is the most severe of the perineal tears.
How is a perineal tear diagnosed?
Your midwife or doctor should examine your vaginal and perineal area immediately after the birth of your child to check for a perineal tear, having advised you that this is about to take place. This should include a digital examination of the anus where there is any sign of damage. A digital examination is where the doctor or midwife inserts a lubricated, gloved finger into the anus to check the condition of the lining of the anal canal and muscle.
How is a severe tear repaired?
A 3rd or 4th degree tear should be repaired in an operating theatre. This will provide the best circumstances - in terms of lighting, equipment and access - for surgery to take place.
This should occur as soon as possible after the birth, especially if there is significant bleeding.
Surgery should be carried out by a suitably trained medical practitioner to reduce the likelihood of on-going faecal incontinence issues.
The mother should be given either a local, or occasionally general, anaesthetic.
The entire tear should be sutured (stitched) in an appropriate manner.
A subsequent examination after the repair should check that a competent repair of the entire tear has taken place
Recovery in hospital
You will need to stay in hospital for a few days after surgery, during which time you will be given antibiotics to try to prevent infection whilst the bowel repairs. You will also receive painkillers to help you deal with the pain and laxatives to help you open your bowels. You may also need a catheter until you can walk to the toilet and intravenous fluids to provide nutrition.
Recovery at home
You should have a follow-up examination at hospital 6 to 12 weeks after the birth to ensure your tear is repairing properly. Up to 80% of women who experience 3rd or 4th degree tears are symptom-free within 12 months.
You can help your recovery at home with good personal hygiene, pelvic floor exercises, good diet and avoiding smoking which can slow the healing process. You could continue to take laxatives if necessary to ease the pressure on the bowel while you recover.
Failed repair
Occasionally, a severe tear is misdiagnosed or inadequately repaired leading to on-going symptoms. Should you experience the following, you should speak to your GP or midwife:
Inability to control your bowels
Inability to control wind
Urgency to open your bowels
Increased pain or smell in the area of the injury
Medical Negligence
If a severe tear is inadequately treated, these distressing symptoms can continue, having life-changing effects on the mother and her ability to care for her baby. If you have experienced the negative impact of an undiagnosed or poorly treated perineal tear, contact us at Glynns Solicitors to discuss the possibility that you might be entitled to make a claim for compensation.
Please call us on 0800 234 3300 (or from a mobile 01275 334030) or complete our Online Enquiry Form.

---
Testimonials
"Before we contacted you we had no real idea that we had grounds for a medical negligence claim but after speaking to you if became clear that Wendy was indeed treated poorly. Chris took the time to explain what was happening and kept us to speed. Our deepest gratitude to you all and Chris in particular."
"I would like to say a big thank you to you for making this whole process easy and relatively painless. You kept me informed throughout and you were always polite and courteous in all forms of communication. I would not hesitate to recommend you to friends and family, so a really big thank you and I wish you all the best in the future."
» Read More Medical Negligence Testimonials?

Free Birth Injury Guide