Birth Injury Claims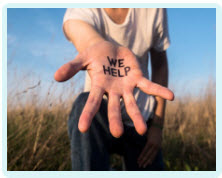 How do I Sue the NHS for a Childbirth Tear?
If you have suffered a severe perineal tear during vaginal childbirth which has not been repaired, you are probably suffering some pretty awful symptoms. If so, it may be appropriate to make a claim for compensation.
Perineal trauma and compensation
Simply suffering a perineal tear during childbirth is not necessarily justification for a compensation claim.
The majority of women who give birth vaginally experience a perineal injury of some degree. It is not a sign that medical professionals have been negligent in any way. Most of these women will recover fully in a fairly short space of time. They are unlikely to experience long-term problems.
Far fewer women suffer severe perineal tears, known as 3rd or 4th degree tears, which damage the anus and affect a woman's ability to control her bowels.
Certain women are more susceptible to suffering a severe tear such as those giving birth vaginally for the first time, women giving birth to a large baby and women who require an instrumental birth.
Severe perineal tears
Suffering a severe tear is also not necessarily a sign of negligence. However, if an instrumental delivery is undertaken without an episiotomy, resulting in a severe tear, the relevant medical professionals may be regarded as having provided substandard care.
It may, however, be appropriate to make a claim for compensation if you suffered a severe tear which was not diagnosed or repaired, leaving you with appalling, long-term symptoms such as wind and faecal incontinence.
If these problems are not resolved by surgery or physiotherapy, you may find that your ability to work is limited by your bowel problems. This can, inevitably, result in a reduction in your income. Such a scenario may justify you in making a compensation claim which should also take into account the pain and suffering you have experienced.
Making a medical negligence claim
The first step is to talk to a specialist medical negligence solicitor. They will be able to tell you whether or not your experience may justify you in pursuing a compensation claim.
Glynns Solicitors have supported numerous women in making highly-successful compensation claims for poor management of perineal tears. Why not contact us today?
We will obtain your medical records and arrange for your medical treatment to be assessed by a medical expert.
If it appears that you have a strong case for compensation, we will let you know and offer to pursue your case on a 'No Win , No Fee' basis.
Please call us on 0800 234 3300 (or from a mobile 01275 334030) or complete our Online Enquiry Form.

---
Testimonials
"Before we contacted you we had no real idea that we had grounds for a medical negligence claim but after speaking to you if became clear that Wendy was indeed treated poorly. Chris took the time to explain what was happening and kept us to speed. Our deepest gratitude to you all and Chris in particular."
"I would like to say a big thank you to you for making this whole process easy and relatively painless. You kept me informed throughout and you were always polite and courteous in all forms of communication. I would not hesitate to recommend you to friends and family, so a really big thank you and I wish you all the best in the future."
» Read More Medical Negligence Testimonials?

Free Birth Injury Guide