Birth Injury Articles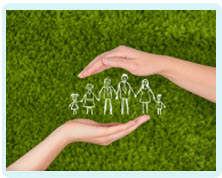 How Do I Sue for a Missed 3rd Degree Tear?
If you are suffering with severe on-going symptoms due to a third degree birth tear, it is possible that your injury was misdiagnosed, poorly repaired or not diagnosed at all.
The impact of a third degree tear
The long-term effects of an unrepaired third degree tear can be extremely debilitating. If you are experiencing wind and faecal urgency or incontinence due to your birth injury, it is probably affecting your ability to work, to socialise and to travel. You may be feeling that your whole day is organised around having access to a toilet.
Many women in this situation increasingly feel unable to leave the house as they are scared of bowel 'accidents' happening if they do not have immediate access to a toilet.
If you are suffering symptoms such as these due to a failure by the medical professionals who attended your birth, it might be appropriate to make a claim for compensation.
Examining for severe tears
When a woman has given birth vaginally, it is important that she is examined for any signs of damage. The birth of a baby can injure the area around the vagina, extending as far as the muscles in and around the anus which control bowel function.
Around 5% of women are thought to suffer a severe perineal tear like this during the birth of their baby so it is vital that women they are checked for damage.
Women who are at a particular risk of suffering a severe (3rd or 4th degree) birth tear include the following:
Women giving birth vaginally for the first time
Women giving birth to a heavy baby
Where the second stage of labour is protracted
Women of Asian ethnicity
When the baby experiences shoulder dystocia (with the baby's shoulder caught behind the mother's pubic bone)
Where the woman requires assistance with either forceps or ventouse to facilitate the birth of her baby
The extent to which a woman's life can be altered by a failure to diagnose these obstetric injuries and the frequency with which they occur should ensure that all women are thoroughly examined as soon as possible after the birth of their baby.
Medical Negligence
If you are suffering with the appalling effects of a third or fourth degree tear which was not properly diagnosed and/or treated at the time of your child's birth, the relevant medical professionals may be considered to have acted negligently.
Speak to a specialist medical negligence solicitor about the circumstances of your birth injury. A successful compensation claim can help to cope with the on-going effects of a severe birth tear such as loss of earnings.
Contact us today at Glynns Solicitors. We have supported numerous women in making highly successful claims for the negligence of their medical practitioners which left them with a lifetime of physical and psychological problems. We will be happy to advise you.
Please call us on 0800 234 3300 (or from a mobile 01275 334030) or complete our Online Enquiry Form.

---
Testimonials
"Before we contacted you we had no real idea that we had grounds for a medical negligence claim but after speaking to you if became clear that Wendy was indeed treated poorly. Chris took the time to explain what was happening and kept us to speed. Our deepest gratitude to you all and Chris in particular."
"I would like to say a big thank you to you for making this whole process easy and relatively painless. You kept me informed throughout and you were always polite and courteous in all forms of communication. I would not hesitate to recommend you to friends and family, so a really big thank you and I wish you all the best in the future."
» Read More Medical Negligence Testimonials?

Free Birth Injury Guide