Birth Injury Articles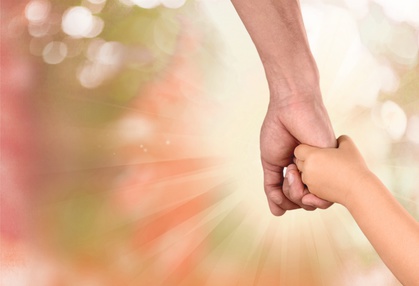 How Do I Make a Claim for Perineal Trauma?
If you have suffered severe perineal trauma which has not been competently repaired, you are likely to be experiencing distressing and debilitating bowel problems. If this is the case, you may be able to pursue a claim for compensation against the relevant medical professionals.
Most compensation claims relating to perineal trauma during childbirth are about the unrepaired damage caused by third or fourth degree tears. These serious injuries cause significant damage to the anal sphincter muscles which control the bowel and can leave the new mother with urgency or incontinence.
Third degree tears
Third degree tears are injuries which stretch from the vagina as far as the anus. In order to ensure an accurate repair, it is recommended that their diagnosis is classified under one of three categories:
A 3a tear is one which damages less than 50% of the external anal sphincter
A 3b tear damages more than 50% of the anal sphincter
A 3c tear additionally damages the internal sphincter
The higher the degree of classification and the greater the extent of damage, the more severe the on-going symptoms are likely to be. It is imperative, therefore, that a 3c tear which damages both internal and external sphincter muscles, is not classified as a 3a tear.
Fourth degree tears
A fourth degree tear will cause all the damage of a 3c tear plus cause injury to the internal lining of the anal canal, risking the development of a fistula or hole between the anus and vagina.
Management of severe perineal tears
Ideally, any anal damage caused during childbirth is accurately and promptly diagnosed by the attending medical professionals and repaired shortly thereafter by a skilled surgeon.
A failure to carry out one or both of these vital actions may cause the woman to suffer bowel problems for the rest of her life.
The further impact on the woman's ability to work as well as to bring up her children in the way she had hoped can be dramatic. Many of our clients suffering from persistent and serious bowel problems have found it difficult even to leave the home for fear of bowel leakage.
Making a Claim for Compensation
If you are suffering on-going and debilitating bowel problems due to a failure to diagnose or repair your severe perineal trauma, you should talk to a medical negligence specialist.
Here at Glynns we have supported dozens of women who have found themselves in this unenviable position, regularly achieving compensation awards in excess of £150,000.
Contact us today to talk to an experienced medical negligence solicitor with expertise in this type of injury.
Please call us on 0800 234 3300 (or from a mobile 01275 334030) or complete our Online Enquiry Form.

---
Testimonials
"Before we contacted you we had no real idea that we had grounds for a medical negligence claim but after speaking to you if became clear that Wendy was indeed treated poorly. Chris took the time to explain what was happening and kept us to speed. Our deepest gratitude to you all and Chris in particular."
"I would like to say a big thank you to you for making this whole process easy and relatively painless. You kept me informed throughout and you were always polite and courteous in all forms of communication. I would not hesitate to recommend you to friends and family, so a really big thank you and I wish you all the best in the future."
» Read More Medical Negligence Testimonials?

Free Birth Injury Guide