Birth Injury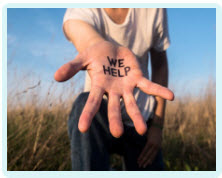 How Do I Get Compensation for Perineal Tear Symptoms?
If you have on-going and severe perineal tear symptoms after the birth of your baby, it might be appropriate to make a claim for compensation.
Severe perineal tear effects
If you have recently given birth via the vagina and are suffering significant symptoms, you may have an undiagnosed or unrepaired severe perineal tear.
Many women suffer a perineal tear during childbirth and a few experience a severe injury, causing debilitating and highly-distressing symptoms.
If you are suffering the following symptoms and you feel that your medical care after the birth of your baby was substandard, it might be possible to make a compensation claim.
Inability to prevent the passing of wind
Inability to prevent the passing of faeces
Extreme urgency when needing to go to the toilet
Repeat perineal infection
Discomfort during sexual intercourse
Leakage of wind or faeces via the vagina
Care of new mothers
If you gave birth vaginally, especially if you were a first-time mother or needed an instrumental delivery, you should have received a thorough examination of your perineum after the birth. It is possible that you should also have undergone a digital, rectal examination to check the condition of your anal sphincter.
These are the muscles which control your bowel and if they are damaged during childbirth, they need immediate repair in order to ensure that you do not suffer incontinence for the rest of your life.
If you did not receive such careful attention after the birth of your baby, you may have an undiagnosed severe tear and it may be appropriate to make a claim for compensation.
The impact of a severe tear
If your birth injury has had minimal impact on your life, it may not be appropriate to make a claim for compensation. However, some new mothers suffer shocking symptoms which affect almost every aspect of their life.
An inability to work due to the severity of their incontinence symptoms
A reluctance to leave the house due to the fear of incontinence accidents, leading to loss of confidence and social isolation
Difficulty with personal relationships
Difficulties with travelling and using public transport
Difficulties in bringing up their children
Psychological problems
Claiming compensation
If you are suffering the appalling, on-going impact of an unrepaired 3rd or 4th degree tear due to a failure to diagnose your injury, you might consider making a claim for compensation.
Contact Glynns Solicitors today to discuss your situation. We may investigate the quality of your care with a view to claiming compensation.
Please call us on 0800 234 3300 (or from a mobile 01275 334030) or complete our Online Enquiry Form.

---
Testimonials
"Before we contacted you we had no real idea that we had grounds for a medical negligence claim but after speaking to you if became clear that Wendy was indeed treated poorly. Chris took the time to explain what was happening and kept us to speed. Our deepest gratitude to you all and Chris in particular."
"I would like to say a big thank you to you for making this whole process easy and relatively painless. You kept me informed throughout and you were always polite and courteous in all forms of communication. I would not hesitate to recommend you to friends and family, so a really big thank you and I wish you all the best in the future."
» Read More Medical Negligence Testimonials?

Free Birth Injury Guide