Birth Injury Articles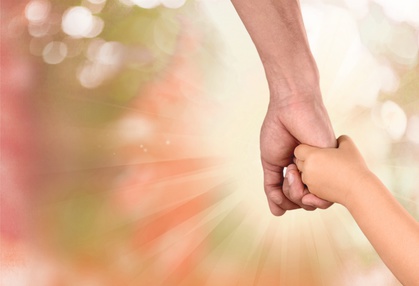 Gestational Diabetes and Severe Perineal Tears
Third and 4th degree tears during childbirth seem to be increasing. It is important that all influencing factors are recognised and that pregnant women are aware of the implications.
What is a severe perineal tear?
Up to 90% of women suffer a tear to the vagina and perineum during childbirth. For most women, this injury is small and superficial and will heal quickly and successfully. Occasionally, however, a more severe tear occurs that requires a surgical repair in an operating theatre by a skilled surgeon.
These are referred to as third and fourth degree tears and, as well as causing a split to the perineum, also damage the anal sphincter and, in the case of a fourth degree tear, the lining of the anal canal. If unrepaired, these tears can lead to bowel incontinence.
What is gestational diabetes?
Gestational diabetes is a form of diabetes that can develop during pregnancy and usually goes after the birth but can sometimes increase the chances of developing diabetes 2 in later life.
It refers to a condition where the mother develops high blood sugar because the body is failing to produce sufficient levels of insulin to control it.
Why might gestational diabetes increase the chance of a severe tear?
Gestational diabetes may affect the likelihood of suffering a severe tear because it may produce higher glucose and insulin levels in the baby, causing the baby to grow slightly larger than normal. This in itself is more likely to put pressure on the vagina to stretch as the baby is delivered.
The increase in size of the baby also increases the likelihood of the its shoulders becoming stuck behind the pubic bone (shoulder dystocia) and the need for an episiotomy or assisted delivery with either forceps or ventouse, all of which are recognised factors increasing the risk of a severe perineal tear.
Awareness & Treatment
Some women who develop gestational diabetes may choose to have their baby via caesarean section although, of course, that also has its risks.
If the mother goes ahead with a vaginal delivery, it is important that medical practitioners are aware that she is suffering from gestational diabetes and the impact that this might have on the success of her baby's delivery.
It is vital that the mother is examined thoroughly after the delivery to check for a perineal tear. This needs to be accurately diagnosed and treated appropriately.
If a severe tear is not sutured shortly after the birth of the baby, the chances of a full recovery for the mother are significantly reduced.
Have you suffered a severe tear?
If you have experienced the awful long-term effects of a severe birth tear due to misdiagnosis or delayed treatment, you may be able to make a claim for compensation.
Contact Glynns Solicitors to discuss what has happened to you with a team of solicitors who specialise in medical negligence claims. We have successfully supported numerous women who have suffered from this situation and would be very happy to listen to your case.
Please call us on 0800 234 3300 (or from a mobile 01275 334030) or complete our Online Enquiry Form.

---