Birth Injury Articles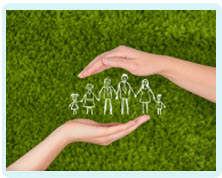 Forceps Birth Perineal Tear Negligence
If you have suffered a severe undiagnosed perineal tear following an instrumental birth, it may be appropriate to make a claim for compensation for the long-term impact.
Instrumental births and severe birth tears
The medical professionals who attend the birth of your baby may consider that it is necessary to use forceps to assist the birth. This may be because the baby is struggling or because it has been a long and unproductive labour. An instrumental birth should help to resolve these problems. However, the use of forceps or a ventouse can also put the new mother at risk of a severe perineal birth tear and should alert medical practitioners to the need for thorough and meticulous care.
Severe third or fourth degree birth tears damage the anal sphincter, the muscles which allow a woman to control the passing of wind and faces from the anus. If these muscles are damaged, function can be lost, leaving the woman with extreme urgency when needing the toilet or facing incontinence.
Perineal assessment following an instrumental birth
Consequently, a woman who has given birth vaginally, especially one whose baby was delivered with the use of forceps, should undergo a careful assessment of her perineum and the condition of her anus, including a digital, rectal examination. This involves the insertion of a gloved finger in to the anus to check for signs that the muscle or the anal canal have been damaged during the birth.
Without this degree of care and attention to detail, it is possible that a severe tear may be missed and no repair carried out. Severe birth tears require a surgical repair in an operating theatre and the skills of an experienced surgeon in order to give the new mother a change of maintaining her bowel function. A delay in recognising that the woman's bowel symptoms are indicative of a severe tear may condemn her to permanent dysfunction.
Medical negligence
If a woman does not undergo a perineal and digital rectal examination after a vaginal birth, it is possible that the relevant medical professionals may be regarded as having provided substandard care.
It is particularly crucial where the woman is at a higher risk of a severe tear, such as having undergone a forceps birth.
If the new mother subsequently suffers debilitating bowel symptoms, impacting on her quality of life, it may be appropriate to make a claim for compensation.
Claiming compensation
Medical negligence compensation claims are complex and require the support of a specialist lawyer. Glynns Solicitors are experts in medical negligence compensation with years of experience in supporting claims for the impact of an undiagnosed severe tear.
Ring us today if you or a loved one are struggling with the appalling long-term effects of an undiagnosed tear following an instrumental birth.
Please call us on 0800 234 3300 (or from a mobile 01275 334030) or complete our Online Enquiry Form.

---
Testimonials
"Before we contacted you we had no real idea that we had grounds for a medical negligence claim but after speaking to you if became clear that Wendy was indeed treated poorly. Chris took the time to explain what was happening and kept us to speed. Our deepest gratitude to you all and Chris in particular."
"I would like to say a big thank you to you for making this whole process easy and relatively painless. You kept me informed throughout and you were always polite and courteous in all forms of communication. I would not hesitate to recommend you to friends and family, so a really big thank you and I wish you all the best in the future."
» Read More Medical Negligence Testimonials?

Free Birth Injury Guide