Birth Injury Articles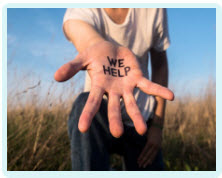 Failure to repair third degree tear
Failing to repair severe obstetric injuries can be a cause of significant compensation claims due to their long-term devastating symptoms. Why does this happen?
What is a third degree tear?
A third degree tear is a severe injury sustained during vaginal childbirth. It extends from the vagina, damaging the skin and muscle of the perineum and additionally injuring the anal sphincter muscles which control the bowel. There are three categories of third degree tear depending on the extent of the damage to the external and possibly internal sphincter muscles.
Why do some women experience severe perineal tears?
It is thought that between 5 and 10 per cent of women giving birth vaginally will experience a severe obstetric injury.
This is more likely to happen under the following circumstances:
It is the first vaginal birth
It is a large baby
Forceps or a ventouse are used to assist the birth
If the baby becomes stuck behind the mother's pubic bone
There is also some evidence to suggest that certain birthing positions make a severe tear more likely.
Why was a tear not repaired?
If a new mother has suffered a severe tear during the birth of her baby, she needs prompt surgery by an experienced surgeon to repair the injury appropriately and fully.
This can only happen if the tear has been both identified and accurately diagnosed.
The Royal College of Obstetricians and Gynaecologists has issued guidelines emphasising the need for all women to undergo a thorough examination after a vaginal birth including a digital rectal examination to check for internal damage.
Sometimes, however, it seems that such an examination is not carried out, meaning that a tear is not noticed.
Alternatively, it is sometimes noted that the woman has suffered a tear but the severity of the injury is not thoroughly investigated and what is actually a severe obstetric injury is diagnosed instead as a 1st or 2nd degree tear which is much less significant.
What is the impact of an unrepaired tear?
Consequently an appropriate repair is unlikely to be carried out and the new mother will start to experience extremely unpleasant symptoms such as:
Faecal urgency or incontinence
Wind incontinence
Pain of the perineum especially during intercourse
Repeat infections
If the internal damage is severe, the woman may also develop a fistula or hole between the bowel and vagina meaning that faeces may start to leak from the wrong location.
What happens next?
If the woman alerts her medical practitioner to her symptoms promptly, it may be possible for her to undergo surgery to repair the damage. However, this is less likely to be successful than had the surgery taken place immediately after the birth of her child.
Many women feel embarrassed or ashamed of their symptoms and are reluctant to visit their GP. This can lead to a long delay in diagnosis of the problem and the woman may be left with a lifetime of appalling anal dysfunction.
Speak to a solicitor
Failure to diagnose and treat a severe tear after the birth of a child is likely to be considered as negligent.
If you are suffering with the long-term effects of a misdiagnosed severe tear, you should speak to a solicitor about your experience. It may be appropriate for you to make a claim for compensation.
Glynns Solicitors deal with numerous claims for severe perineal tears in childbirth and would be very happy to advise you.
Please call us on 0800 234 3300 (or from a mobile 01275 334030) or complete our Online Enquiry Form.

---
Testimonials
"Before we contacted you we had no real idea that we had grounds for a medical negligence claim but after speaking to you if became clear that Wendy was indeed treated poorly. Chris took the time to explain what was happening and kept us to speed. Our deepest gratitude to you all and Chris in particular."
"I would like to say a big thank you to you for making this whole process easy and relatively painless. You kept me informed throughout and you were always polite and courteous in all forms of communication. I would not hesitate to recommend you to friends and family, so a really big thank you and I wish you all the best in the future."
» Read More Medical Negligence Testimonials?

Free Birth Injury Guide