Birth Injury Articles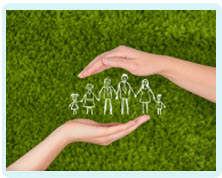 Failure to Examine after Labour
A perineal tear can produce extremely distressing, long-term symptoms. A thorough examination after birth is always necessary to detect any problems.
Perineal Tears
Many women tear naturally during child birth, especially if it is their first, vaginal birth. In fact, up to 90% of women are thought to experience a tear of some degree. Thankfully, the majority of these are minor tears but all women should be thoroughly examined in order to be sure of the degree of tear they have received as well as to ensure that they receive the appropriate treatment and advice.
Types of Tear
If you receive a 1st degree tear that only affects the skin between the vagina and the anus, or a second degree tear, that additionally damages the muscle of the perineum, your wound can probably be stitched – if at all - in the maternity unit by the midwife or doctor. You will need advice about how to care for the wound in order to help it heal.
However, more severe tears can have very serious consequences and need to be repaired in an operating theatre by an experienced surgeon as promptly after the birth as possible. Therefore, accurate diagnosis is vital and, in order for a third or fourth degree tear to be diagnosed and treated thoroughly, a full examination is necessary.
Post-labour examination
The NICE Guidelines for the care of a new mother recommend an 'initial assessment of the perineum……in the immediate period after the birth.' At this stage, the midwife or doctor is looking for signs of trauma (damage) to the perineal and genital area. If there are any signs of trauma, further examination is required to identify decisively what degree of tear has occurred. Additionally there may be lack of clarity due to bleeding in that area.
At this point, in additional to a visual examination, NICE recommends a 'rectal examination to assess whether there has been any damage to the internal or external anal sphincter.' During this time, the mother should be kept informed of what is occurring and why.
A digital, rectal examination (DRE) involves the midwife or doctor inserting a finger into the anus to check for any abnormalities or signs of trauma to the anal sphincter and/or anal canal. This would suggest that a 3rd or 4th degree tear has occurred and the mother needs a surgical repair as soon as possible.
Diagnosing the correct tear
Identification of the appropriate degree of tear is vital for three reasons:
1) A severe tear should be repaired thoroughly in an operating theatre by a suitably qualified and experienced medical practitioner, under local or general anaesthetic, whereas a less destructive tear can be repaired in the maternity unit
2) The sooner a severe tear is repaired, the better the long-term outcome for the mother is in terms of unpleasant on-going effects
3) The effects of a 3rd or 4th degree tear can include faecal, wind and urinary incontinence which can have a dramatic impact on how the mother lives her life.
Failure to examine
Sadly, sometimes a post-labour examination seems not to take place or it is inadequate, resulting in a severe tear not being identified at all or being completely misdiagnosed.
If you believe you have suffered the on-going effects of a severe tear due to a failure to identify your tear correctly, contact us at Glynns Solicitors to discuss your circumstances. You may be entitled to make a claim for compensation which could help you to deal with the unpleasant symptoms you are experiencing and the impact it has had on your life.
Contact a solicitor
Glynns Solicitors are a team of specialist medical negligence solicitors. We have considerable experience of supporting claims for the effects of birth trauma. Get in touch with us to discuss your circumstances with an experienced solicitor.
Please call us on 0800 234 3300 (or from a mobile 01275 334030) or complete our Online Enquiry Form.

---
Testimonials
"Before we contacted you we had no real idea that we had grounds for a medical negligence claim but after speaking to you if became clear that Wendy was indeed treated poorly. Chris took the time to explain what was happening and kept us to speed. Our deepest gratitude to you all and Chris in particular."
"I would like to say a big thank you to you for making this whole process easy and relatively painless. You kept me informed throughout and you were always polite and courteous in all forms of communication. I would not hesitate to recommend you to friends and family, so a really big thank you and I wish you all the best in the future."
» Read More Medical Negligence Testimonials?

Free Birth Injury Guide