Birth Injury Articles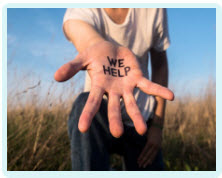 Faecal Incontinence and Birth Tear Claims
Faecal incontinence is something that everyone dreads. If it becomes your reality through no fault of your own, it may be appropriate to make a claim for compensation.
What is faecal incontinence?
Faecal incontinence refers to the inability to prevent the passing of faeces. It can occur when the muscles which control the bowel are damaged, meaning that they no longer perform their normal function.
The muscles which control the passing of faeces and wind are referred to as the anal sphincter. This consists of two parts. One is the external sphincter which provides voluntary muscle control and allows the individual to determine when they pass wind or defecate. The other is the internal sphincter which performs an involuntary automatic function to prevent an individual from leaking faeces during sleep.
Anal sphincter damage
If the anal sphincter is damaged, it needs to be repaired in order for the individual to maintain their bowel function. If anal sphincter function is lost, the individual may become incontinent. This means that they may leak wind and faeces involuntarily.
Birth tears and anal sphincter damage
Around 5% of women giving birth through the vagina suffer a tear so severe that it damages the anal sphincter. This may only the external muscle or both the internal and external muscles.
This injury is a known risk of vaginal childbirth and should be diagnosed and repaired shortly after the birth.
Medical negligence
Recommendations from the Royal College of Obstetricians and Gynaecologists are that women who have given birth vaginally should undergo a thorough examination following the birth of their baby. This should include a digital rectal examination to assess the condition of the anal sphincter.
A failure to carry out such an examination may mean that any damage is missed and remains unrepaired.
If a new mother continues to suffer bowel symptoms because her 3rd or 4th degree tear has been missed by medical professionals, it might be appropriate to make a claim for compensation.
This impact of these symptoms can be life-changing, affecting a woman's ability to work and a successful compensation claim can provide recompense for the financial losses.
Legal advice
If you are struggling with the shocking long-term impact of faecal incontinence due to poor-quality medical care at the birth of your baby, you may wish to consider making a claim for compensation.
Here at Glynns Solicitors, we have supported numerous women in making highly-successful claims for poor-quality maternity care and will be very happy to discuss your situation with you.
Please call us on 0800 234 3300 (or from a mobile 01275 334030) or complete our Online Enquiry Form.

---
Testimonials
"Before we contacted you we had no real idea that we had grounds for a medical negligence claim but after speaking to you if became clear that Wendy was indeed treated poorly. Chris took the time to explain what was happening and kept us to speed. Our deepest gratitude to you all and Chris in particular."
"I would like to say a big thank you to you for making this whole process easy and relatively painless. You kept me informed throughout and you were always polite and courteous in all forms of communication. I would not hesitate to recommend you to friends and family, so a really big thank you and I wish you all the best in the future."
» Read More Medical Negligence Testimonials?

Free Birth Injury Guide