Birth Injury Articles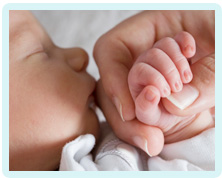 Elective C Section After 3rd Degree Tear
If you have had a 3rd degree tear in the past, you may require an elective C-section for any future births. This may be recommended by a medical practitioner, or it may be done at your request.
However, it is possible to have a vaginal birth after a previous 3rd degree tear. But this is only advisable if you have made a complete recovery.
Elective C section after 3rd degree tear
If you have had a 3rd degree tear while giving birth, you will undoubtedly want to know what any future births will hold. Do you have to have a caesarean section? Can you ask for a caesarean section? Or can you proceed with another natural birth?
The answer depends entirely on your personal circumstances.
Do I have to have a C section after a 3rd degree tear?
If you are still experiencing problems associated with the 3rd degree tear, it is very likely that you will be advised to have an elective C-section. This is to ensure your injuries are not exacerbated by further perineal trauma.
Can I ask for a C section after a 3rd degree tear?
Alternatively you can request to have an elective C-section. NICE guidelines state that pregnant women are entitled to choose their mode of delivery – even if there are no health complications that warrant a caesarean section.
If you ask for an elective C-section, you may be referred for counselling, during which you can discuss your concerns about a vaginal delivery. If, after this counselling, you still want a C-section, you are entitled to have one.
Can I have a natural birth after a 3rd degree tear?
But if you are not suffering any adverse complications as a result of your 3rd degree tear and you would like to have a vaginal delivery with your next baby, you are able to do so. It is course possible that you will tear again, but unfortunately this cannot be predicted.
Conclusion
In conclusion, your mode of delivery depends largely upon your current condition (both physical and mental), the advice of your obstetrician, and your personal preferences.
If you have completely recovered from a previous 3rd degree tear and you want a natural birth, you can do so.
But if you are still experiencing complications, your obstetrician will recommend any future children are delivered by way of caesarean section.
If you have recovered physically but are anxious about another vaginal delivery, you can ask for a C-section.
Expert legal advice
To talk to a lawyer about a case of medical negligence, please get in touch with us at Glynns Solicitors.
Please call us on 0800 234 3300 (or from a mobile 01275 334030) or complete our Online Enquiry Form.

---
Testimonials
"Before we contacted you we had no real idea that we had grounds for a medical negligence claim but after speaking to you if became clear that Wendy was indeed treated poorly. Chris took the time to explain what was happening and kept us to speed. Our deepest gratitude to you all and Chris in particular."
"I would like to say a big thank you to you for making this whole process easy and relatively painless. You kept me informed throughout and you were always polite and courteous in all forms of communication. I would not hesitate to recommend you to friends and family, so a really big thank you and I wish you all the best in the future."
» Read More Medical Negligence Testimonials?

Free Birth Injury Guide