Birth Injury Articles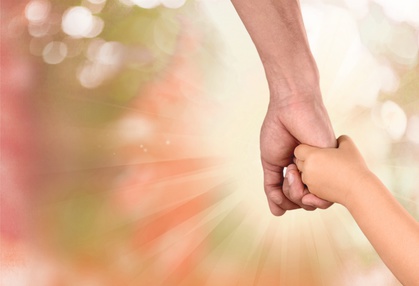 Digital Rectal Examinations and Perineal Tears
Why is a digital rectal examination so important as part of the experience of a vaginal delivery?
Guidelines
The Royal College of Obstetricians and Gynaecologists' guidelines on the management of obstetric injuries state that all women who have given birth vaginally should be given a digital rectal examination after the birth.
Clearly an examination of the vaginal and perineal area after a birth is necessary in order to identify any possible damaged incurred by the mother. However, a visual examination is not sufficient. Damage can occur during a vaginal birth that is not necessarily visible and yet can be physically devastating and life-changing. A digital rectal examination can be a useful tool in helping to diagnose such damage.
A digital rectal examination involves a medical practitioner inserting a gloved hand into the anus to test for damage and assess the muscle tone.
Third degree tears
It is possible that the woman may have sustained a third or fourth degree perineal tear during the birth that may not be instantly visible. It is vital that such an injury is diagnosed and repaired promptly.
A third degree tear will, in addition to damaging the skin and muscle of the perineum, also damage the anal sphincter. This may only affect the external anal sphincter or it may affect both the external and internal sphincter, producing a greater degree of damage. It is also possible to experience a 4th degree tear which will additionally damage the lining of the anal canal (the anal mucosa). The long-term effects can be extremely distressing and the sooner it is diagnosed, and the sooner it is repaired, the more likely the woman is to make a good recovery.
Third and fourth degree tears can leave the woman with permanent wind and faecal incontinence. With a fourth degree tear, she may be in danger of developing a fistula if the wound is not fully repaired, allowing faeces to leak to other parts of the body, such as the bladder or vagina.
Who is particularly at risk?
The guidelines recommend this procedure for all women having vaginal births. However, certain categories of women are more likely to suffer a severe tear and it is particularly important, therefore, that they receive a digital rectal examination to ensure that they have not been damaged.
Women who come into this category include the following:
Women giving birth vaginally for the first time
Women who are giving birth to a large baby
Women who need instrumental assistance with their delivery (such as forceps or a ventouse)
It is especially important that these women are thoroughly examined to check for damage.
Medical Negligence
If a woman does not receive a digital rectal examination after giving birth and is subsequently found to have suffered a severe 3rd or 4th degree tear, she has been the victim of substandard medical care. If she continues to suffer distressing symptoms as a result of that unrepaired injury, she may be able to make a claim for compensation.
Contact Glynns Solicitors. We are a specialist medical negligence practice and have supported many women in making compensation claims for the appalling effects of unrepaired perineal tears.
Please call us on 0800 234 3300 (or from a mobile 01275 334030) or complete our Online Enquiry Form.

---
Testimonials
"Before we contacted you we had no real idea that we had grounds for a medical negligence claim but after speaking to you if became clear that Wendy was indeed treated poorly. Chris took the time to explain what was happening and kept us to speed. Our deepest gratitude to you all and Chris in particular."
"I would like to say a big thank you to you for making this whole process easy and relatively painless. You kept me informed throughout and you were always polite and courteous in all forms of communication. I would not hesitate to recommend you to friends and family, so a really big thank you and I wish you all the best in the future."
» Read More Medical Negligence Testimonials?

Free Birth Injury Guide