Birth Injury Articles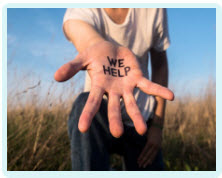 Diagnosis and treatment of third degree tears
If you are unlucky enough to experience a 3rd degree tear whilst giving birth, prompt diagnosis and appropriate treatment are vital to your long-term recovery.
What is a 3rd degree tear?
It is not uncommon for women to experience a perineal tear during vaginal childbirth. For most, this will be a minor tear (1st or 2nd degree) affecting only the area around the vagina and perineum (between the vagina and anus). For a few (approximately 2 - 3% of women), the tear may be greater, additionally affecting the anal sphincter (3rd degree) and lining of the anal canal (4th degree).
The need for accurate and prompt diagnosis
In order to give you the best long-term outcome, it is important that your tear is spotted immediately after the birth of your child. Your midwife or doctor should always carry out a thorough vaginal and rectal examination after the birth to check for perineal tears. If a tear is spotted and accurately diagnosed at this stage, it can be repaired promptly and appropriately, giving you a good chance of a full recovery.
Appropriate Treatment
If you have experienced a 1st or 2nd degree tear, it is likely that your tear will be treated on the ward with stitches. Your midwife or doctor may carry this out.
If you have experienced a 3rd or 4th degree tear, however, the damage will need to be repaired in theatre, under some form of anaesthetic, by a surgeon who has experience in this area. The entire tear will need to be sutured with stitches to prevent on-going complications. This procedure cannot be carried out by your midwife.
You may be fitted with a catheter during this process – until you are able to control your own urinary functions - and it is likely that you will also be put on a course of antibiotics to guard against any possible infection due to the tear.
After the surgery, a further examination should be carried out to ensure that there has been a complete repair of the tear.
If the repair is not carried out with sufficient skill, it is possible that a fistula may develop, and you will require further surgery to repair that.
Going home
Even if your tear has been thoroughly repaired, it is important that you avoid infection during the healing process. For this reason, you will need to continue your antibiotics when you go home. You may also be given laxatives to ease the passage of faeces until your tear has healed. Good personal hygiene will also be important to keep the area around the repair clean.
You may be given exercises, such as pelvic floor exercises, to help the recovery of your perineum and anal area and improve your bowel and urinary function.
Poor Care
If your 3rd or 4th degree tear is not identified whilst you are still in hospital, you are likely to start experiencing painful and distressing effects such as faecal and wind incontinence. Your chances of infection will be considerably higher.
You will also need further surgery to carry out the repair that should have been undertaken at the outset.
Medical Negligence
If you have been unfortunate enough to experience the impact of an undiagnosed 3rd or 4th degree tear or have been the victim of poor quality surgery, contact us at Glynns Solicitors to discuss your situation with a solicitor experienced in dealing with birth injury claims.
Please call us on 0800 234 3300 (or from a mobile 01275 334030) or complete our Online Enquiry Form.

---
Testimonials
"Before we contacted you we had no real idea that we had grounds for a medical negligence claim but after speaking to you if became clear that Wendy was indeed treated poorly. Chris took the time to explain what was happening and kept us to speed. Our deepest gratitude to you all and Chris in particular."
"I would like to say a big thank you to you for making this whole process easy and relatively painless. You kept me informed throughout and you were always polite and courteous in all forms of communication. I would not hesitate to recommend you to friends and family, so a really big thank you and I wish you all the best in the future."
» Read More Medical Negligence Testimonials?

Free Birth Injury Guide