Birth Injury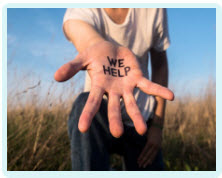 Compensation for Poor-Quality Post-Natal Perineal Care
Vaginal childbirth can inflict a severe, life-changing injury on a new mother. The quality of the woman's immediate care following the birth of her baby can mean the difference between a healthy recovery and permanent bowel problems.
Severe birth tears
Third and fourth degree birth tears are significant injuries which require the attention of a skilled surgeon.
Varying in extent and severity, these injuries cause damage to the anal sphincter, the muscles which control the function of the bowel. If the anal sphincter cannot work effectively, the woman may not be able to prevent the passing or leakage of wind and faeces.
Both types of tear need to be diagnosed promptly after the birth and repaired by an experience medical practitioner as soon as possible in an operating theatre.
The quality of the repair, in terms of technique, materials used and the extent of the repair are all crucial in ensuring the long-term integrity of the repair and ensuring that the new mother does not start to suffer appalling bowel symptoms.
Equally important is the need for accurate and prompt diagnosis. Without an accurate diagnosis of her injury, the new mother may not receive an effective repair. In fact, she may not receive a repair at all. If she is misdiagnosed with a lesser tear, her repair may be limited and fail to prevent bowel symptoms.
Medical negligence
A failure to examine and make an accurate diagnosis of any injury suffered by a new mother may be regarded as poor-quality care.
According to the guidelines and Care Bundle issued by the Royal College of Obstetricians and Gynaecologists, the following actions should occur to try to ensure that any injury is identified:
A thorough examination of the new mother's perineum, including a digital, rectal examination should take place shortly after the birth
Any injury should be precisely and accurately identified and recorded in accordance with the classifications created by the RCOG, i.e. as a 1st, 2nd, 3a, 3b, 3c or 4th degree tear.
A failure to carry out such actions, leaving the new mother with an undiagnosed and unrepaired injury may be regarded as negligent.
If the new mother subsequently develops significant and debilitating symptoms, it may be appropriate to make a claim for compensation.
Speak to a solicitor
If you are struggling with the appalling bowel symptoms caused by an undiagnosed or poorly-treated severe birth tear, contact Glynns to talk to a specialist medical negligence solicitor.
Please call us on 0800 234 3300 (or from a mobile 01275 334030) or complete our Online Enquiry Form.

---
Testimonials
"Before we contacted you we had no real idea that we had grounds for a medical negligence claim but after speaking to you if became clear that Wendy was indeed treated poorly. Chris took the time to explain what was happening and kept us to speed. Our deepest gratitude to you all and Chris in particular."
"I would like to say a big thank you to you for making this whole process easy and relatively painless. You kept me informed throughout and you were always polite and courteous in all forms of communication. I would not hesitate to recommend you to friends and family, so a really big thank you and I wish you all the best in the future."
» Read More Medical Negligence Testimonials?

Free Birth Injury Guide