Birth Injury Articles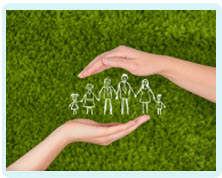 Compensation for Perineal Injury in Childbirth
Vaginal childbirth can sometimes cause significant damage to the new mother. If the injury is not spotted and repaired at the time, it may be appropriate to claim compensation for the on-going injuries.
What is a perineal injury?
A perineal injury can occur during vaginal childbirth when the baby emerges through the vagina.
If the area around the vagina is unable to stretch sufficiently, the skin, and possibly muscle, between the vagina and the anus may split in order to increase the space for the baby to travel through. The majority of women experience some degree of tear during childbirth which cannot usually be avoided.
Occasionally, a woman will experience a more severe tear. This is especially likely if it is her first vaginal birth and if she is giving birth to a large baby. It is thought that an assisted delivery - with ventouse or forceps - also increases the likelihood of a severe tear.
What is a severe tear?
A severe tear, classified as either a third or fourth degree tear, is one which also damages the muscles which control the anus. Such an injury can have significant long-term effects if not promptly repaired in an operating theatre by a skilled surgeon.
Claiming compensation for a perineal injury
Experiencing a perineal tear is unlikely to be a cause of a compensation claim unless it can be demonstrated that the actions of medical practitioners made it more likely that a tear would occur. The fact is that the baby has to be born.
What is more important is the skill, efficiency and accuracy with which the tear is diagnosed and repaired.
A woman should be thoroughly examined after she has given birth and any signs of a tear should be fully investigated. A tear should be accurately diagnosed and recorded in order to facilitate the necessary repair.
If a severe tear is not repaired, the new mother can be left with both wind and faecal incontinence which can be devastating to her ability to work, socialise and, most importantly, care for her baby.
Causes of a claim
In our experience, most compensation claims are for tears that have either not been diagnosed at all after the birth or have been inaccurately diagnosed as a first or second degree tear which do not affect the anal muscles, instead of a severe tear which does.
Some women suffer the appalling symptoms described above for months or more in the belief that this is an acceptable outcome of childbirth before seeking assistance from their GP and realising that, had they undergone surgery shortly after the birth, they would probably have made a good recovery and their symptoms would have gone.
Claiming compensation
If you are suffering with the effects of a severe tear because it was not effectively treated at the time of your child's birth, the first thig to do is to speak to a solicitor.
Glynns Solicitors is a team of skilled medical negligence solicitors with considerable experience of supporting claims for poorly treated or misdiagnosed perineal tears. Contact us for advice about the possibility of making a claim.
Please call us on 0800 234 3300 (or from a mobile 01275 334030) or complete our Online Enquiry Form.

---
Testimonials
"Before we contacted you we had no real idea that we had grounds for a medical negligence claim but after speaking to you if became clear that Wendy was indeed treated poorly. Chris took the time to explain what was happening and kept us to speed. Our deepest gratitude to you all and Chris in particular."
"I would like to say a big thank you to you for making this whole process easy and relatively painless. You kept me informed throughout and you were always polite and courteous in all forms of communication. I would not hesitate to recommend you to friends and family, so a really big thank you and I wish you all the best in the future."
» Read More Medical Negligence Testimonials?

Free Birth Injury Guide