Birth Injury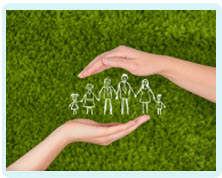 Compensation for OASI Repair Negligence
Without skilled attention and repair, obstetric anal sphincter injuries have the potential to cause lifelong damage and misery. If the failure to repair such an injury is due to poor-quality medical care, it may be appropriate to make a claim for compensation.
What are OASI?
An obstetric anal sphincter injury is a tear which damages the anal muscles during vaginal childbirth. Starting at the vagina, the skin and muscle of the perineum and anal sphincter can split when it comes under pressure during childbirth. Some tears remain small and superficial but about five in every hundred women suffer a more serious and damaging injury.
OASI are often referred to as 3rd and 4th degree tears in accordance with the classification of the Royal College of Obstetricians and Gynaecologists. Third degree tears affect the external and, sometimes, internal anal sphincter muscles whereas the most severe 4th degree tear will also damage the internal lining of the anal canal. This can risk the development of a fistula or gap between the rectum and the vagina.
Repairing OASI
It is clear that these are very significant injuries and, as such, they require a skilled repair in an operating theatre by a practitioner with expertise and experience in these types of injury.
If a repair is inadequate in some way, the woman may continue to suffer bowel problems such as extreme urgency when needing the toilet, as well as incontinence of both wind and faeces.
A repair of an anal sphincter injury may fail for a number of reasons:
The full extent of the injury may not have been recognised so only a partial repair is carried out, meaning that symptoms may continue. This may be due to a failure at the examination and diagnosis stage.
A severe anal sphincter injury can be complex and if inappropriate techniques or materials are used, the repair may break down and the woman may start to suffer bowel problems.
Claiming compensation
If you are suffering long-term, severe bowel problems following the birth of your baby, it may be that the repair of your anal sphincter injury has been inadequate in some way. You may be struggling to return to work, to care for your baby or even to leave the house because of your concerns around access to a toilet.
Contact Glynns Solicitors to speak to a specialist medical negligence solicitor.
We have supported numerous women in making highly-successful compensation claims for poor management of obstetric anal sphincter injuries and one of our team of experienced lawyers will be very happy to talk to you.
Please call us on 0800 234 3300 (or from a mobile 01275 334030) or complete our Online Enquiry Form.

---
Testimonials
"Before we contacted you we had no real idea that we had grounds for a medical negligence claim but after speaking to you if became clear that Wendy was indeed treated poorly. Chris took the time to explain what was happening and kept us to speed. Our deepest gratitude to you all and Chris in particular."
"I would like to say a big thank you to you for making this whole process easy and relatively painless. You kept me informed throughout and you were always polite and courteous in all forms of communication. I would not hesitate to recommend you to friends and family, so a really big thank you and I wish you all the best in the future."
» Read More Medical Negligence Testimonials?

Free Birth Injury Guide