Birth Injury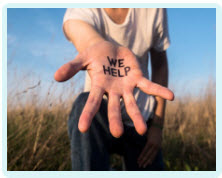 Compensation for Negligent Care of 4th Degree Tear
A failure to take sufficient care of a woman's health and well-being following a vaginal birth may justify a claim for compensation for her pain, suffering and associated financial losses.
What is negligent care of a 4th degree tear?
A 4th degree tear is a perineal injury during vaginal childbirth which extends across the perineum and damages both the external and internal muscles which control the bowel.
Without prompt repair, the long-term effects of a 4th degree tear can be utterly life-changing. A woman who previously worked, travelled and socialised may find it almost impossible to do any of these things due to her loss of bowel control.
Incontinence of wind and faeces can affect almost every aspect of life but can have a particular impact on what work a woman is able to undertake. Hospitality, teaching, care work, retail and nursing can all be off limits for a woman who cannot control her bowel.
Medical professionals who fail to diagnose and repair a 4th degree tear after a woman has given birth may be regarded as having provided negligent care and may justify a claim for compensation.
Failure to diagnose
Guidelines on assessment of perineal trauma following vaginal childbirth recommend that every woman who has given birth through the vagina should undergo a thorough examination of her perineum for any signs of damage.
The Royal College of Obstetricians and Gynaecologists further recommends that all women should receive a digital, rectal examination to ensure that severe anal damage is not missed.
If a 3rd or 4th degree tear is not diagnosed, the new mother is unlikely to receive a repair and may suffer permanent and debilitating symptoms unnecessarily.
Failure to repair
Occasionally a diagnosis of a severe tear is made but the subsequent surgical repair is insufficient in some way. It may be that the incorrect method has been used and the wound has broken down. It may be that the full extent of the tear was not repaired. Whatever the explanation, the woman may soon start to suffer serious bowel problems and a delayed repair may not be as successful.
Speak to a solicitor
Glynns Solicitors has worked with many women who have suffered appalling bowel symptoms due to poor management of their anal injury. A successful compensation claim can help to deal with the distressing problems which an unrepaired anal tear can cause.
Contact us now to talk to a specialist medical negligence solicitor with expertise in this area of trauma.
Please call us on 0800 234 3300 (or from a mobile 01275 334030) or complete our Online Enquiry Form.

---
Testimonials
"Before we contacted you we had no real idea that we had grounds for a medical negligence claim but after speaking to you if became clear that Wendy was indeed treated poorly. Chris took the time to explain what was happening and kept us to speed. Our deepest gratitude to you all and Chris in particular."
"I would like to say a big thank you to you for making this whole process easy and relatively painless. You kept me informed throughout and you were always polite and courteous in all forms of communication. I would not hesitate to recommend you to friends and family, so a really big thank you and I wish you all the best in the future."
» Read More Medical Negligence Testimonials?

Free Birth Injury Guide