Birth Injury Articles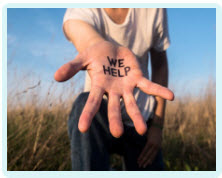 Compensation for Mismanagement of an OASI
Anal sphincter injuries can cause long-term bowel problems unless they are managed effectively and promptly by medical professionals.
What are OASI?
OASI (obstetric anal sphincter injuries) are perineal tears during vaginal childbirth which include damage to the anal sphincter muscles. They can also extend to affect the anal mucosa or lining of the anal canal.
Otherwise called third and fourth degree tears, such injuries are the main cause of wind and faecal incontinence in women.
OASI are a known risk of vaginal childbirth, more likely to occur in some women than others, and skilled and thorough management of such injuries is vital in order to give the woman affected the best chance of recovery.
The impact of OASI
A failure to diagnose and treat an anal sphincter injury effectively, can leave the woman with permanent bowel problems, impacting on her ability to work, travel, socialise and bring up her children.
Such injuries not only cause highly-distressing and debilitating physical effects, but the psychological impact can also be significant as women become increasingly anxious about leaving the house and their access to a toilet.
An obstetric anal sphincter injury requires immediate diagnosis and a prompt repair by an experienced surgeon.
Diagnosis of OASI
Where one or both of these responses does not take place, leaving the woman with appalling symptoms, it may be appropriate to make a claim for compensation.
Nationwide strategies to improve the detection and treatment of OASI seem to be reducing the number of women who suffer in the long-term from these injuries but severe perineal tears continue to be missed, misdiagnosed or incompetently repaired.
The NICE guidelines on perineal care after childbirth stress the need for a thorough assessment and accurate diagnosis of any degree of damage.
Furthermore, it emphasis the need to obtain expert advice where there is any uncertainty as to the nature or extent of any perineal damage.
Medical negligence
Medical professional attending the birth may be considered to have provided substandard care where one of the following occurs:
A failure to diagnose severe perineal damage, perhaps due to an inadequate examination
A misdiagnosis of perineal damage leading to an inadequate repair and on-going symptoms
A poor quality repair despite an accurate diagnosis
Claiming compensation
If you are suffering with the shocking long-term effects of anal sphincter damage due to a failing by your medical professionals, you might wish to consider making a claim for compensation.
A successful claim can compensate you for your pain, suffering, loss of income and associated costs caused by the failure to effectively treat your injury.
Contact Glynns today to discuss your situation with a specialist medical negligence solicitor.
Please call us on 0800 234 3300 (or from a mobile 01275 334030) or complete our Online Enquiry Form.

---
Testimonials
"Before we contacted you we had no real idea that we had grounds for a medical negligence claim but after speaking to you if became clear that Wendy was indeed treated poorly. Chris took the time to explain what was happening and kept us to speed. Our deepest gratitude to you all and Chris in particular."
"I would like to say a big thank you to you for making this whole process easy and relatively painless. You kept me informed throughout and you were always polite and courteous in all forms of communication. I would not hesitate to recommend you to friends and family, so a really big thank you and I wish you all the best in the future."
» Read More Medical Negligence Testimonials?

Free Birth Injury Guide