Birth Injury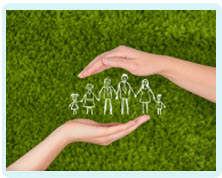 Compensation for Loss of Bowel Control after Childbirth
If loss of bowel control after childbirth is due to medical negligence, a successful compensation claim can help to resolve some of the woman's on-going difficulties.
Pelvic floor weakness
A woman who has given birth via the vagina is likely to suffer some weakness in bowel control after childbirth. The pelvic floor is weakened due to childbirth and this may cause some short-term problems with passing wind and faeces. Most women should recover from these problems, however, and should not suffer severe problems in the long-term.
If you are struggling with severe and continuing difficulties with bowel control after the birth of your baby, it may be that you experienced a third or fourth degree birth tear which has not been properly repaired.
The impact of severe birth tears
The long-term impact of an unrepaired 3rd or 4th degree tear can cause significant physical, practical, emotional and financial problems for a woman and her family.
Many women who suffer the long-term effects of a severe birth tear find that their lives become increasingly restricted. The practical problems posed by loss of bowel control can make many women reluctant to leave the house or travel far from a toilet. The embarrassment often associated with their symptoms can reduce their desire or capacity to socialise.
Importantly, a woman's income can be seriously restricted by her bowel symptoms. A woman who had previously worked in a career which required significant interaction with the general public may find that her earning potential is reduced by her on-going symptoms. Employment in retail, care and hospitality may be restricted and the woman's income may be reduced.
This distressing scenario can put pressure on other family members and impact on the extent to which the new mother can support her children financially, practically and socially.
Medical negligence
Loss of bowel control, of both faeces and wind, can occur if a severe birth tear during vaginal childbirth is not effectively repaired. Due to the possible severity of a woman's symptoms, it is vital that medical professionals take every precaution to prevent, diagnose and repair any anal damage caused during childbirth.
A failure to achieve such an outcome may be regarded as negligent and, if the mother suffers significant on-going problems, may even justify a claim for compensation.
Get legal advice
Here at Glynns Solicitors we have supported numerous women in making successful compensation claims related to childbirth injuries.
If you are suffering the appalling symptoms of an unrepaired 3rd or 4th degree tear, contact us to talk to a specialist medical negligence solicitor about the suitability of making a compensation claim.
Please call us on 0800 234 3300 (or from a mobile 01275 334030) or complete our Online Enquiry Form.

---