Birth Injury Articles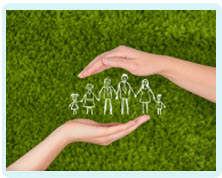 Compensation for Lifelong Consequences of an OASI
Suffering permanent and debilitating bowel symptoms unnecessarily after childbirth can cause a lifetime of anxiety and may justify a claim for compensation.
What is an OASI?
An OASI is an anal sphincter injury that occurs during vaginal childbirth. The anal sphincter is the external and internal muscles which control the passing of wind and faeces. An OASI can damage one or both of these muscles.
The Royal College of Obstetricians and Gynaecologists estimate that, if an anal sphincter birth injury is diagnosed and repaired at the time of the birth, the new mother should be symptom-free within approximately twelve months.
But what if it isn't repaired?
What if it isn't even diagnosed?
Severe birth tears, damaging the bowel muscles, occur to around 5% of new mothers. Initially the woman may assume that her symptoms, appalling though they may be, are typical after giving birth. Then the embarrassment associated with her anal injury may prevent her from talking to anybody about it, let alone seeking help.
The impact of an OASI
Unfortunately a delay in diagnosis of a severe birth tear and an attempt to provide a surgical solution may be less successful as time goes on, leaving the unfortunate woman to face a lifetime of shocking and distressing bowel symptoms.
These can include the following:
Pain and infections of the perineum, the area between the vagina and the anus
Faecal urgency and incontinence
Wind incontinence
Discomfort when sitting
Discomfort during sexual intercourse
Leakage of wind and faeces from the vagina
Medical negligence
Severe birth tears require a thorough assessment of the new mother after the birth and, if this does not take place, it is possible that her injury is missed. Some midwives are not sufficiently familiar with the nature of anal sphincter injuries and may misdiagnose the injury.
If the new mother does not receive an accurate diagnosis of her injury, the relevant medical practitioners may be regarded as having provided substandard care.
Please call us on 0800 234 3300 (or from a mobile 01275 334030) or complete our Online Enquiry Form.

---
Testimonials
"Before we contacted you we had no real idea that we had grounds for a medical negligence claim but after speaking to you if became clear that Wendy was indeed treated poorly. Chris took the time to explain what was happening and kept us to speed. Our deepest gratitude to you all and Chris in particular."
"I would like to say a big thank you to you for making this whole process easy and relatively painless. You kept me informed throughout and you were always polite and courteous in all forms of communication. I would not hesitate to recommend you to friends and family, so a really big thank you and I wish you all the best in the future."
» Read More Medical Negligence Testimonials?

Free Birth Injury Guide