Birth Injury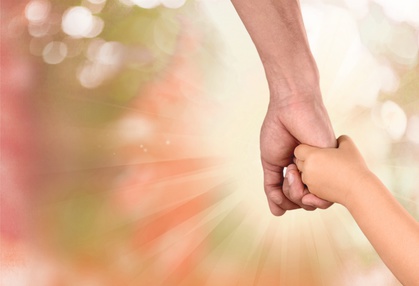 Compensation for Faecal Incontinence after Childbirth
Faecal leakage or incontinence after childbirth may indicate that the new mother has suffered a severe perineal tear which has not been effectively repaired.
Childbirth and bowel incontinence
A severe perineal tear during childbirth is one of the most common causes of bowel incontinence in women. The long-term impact can be both distressing and debilitating, affecting virtually every aspect of a woman's life. It is crucial that the new mother receives the correct medical care and a failure by medical professionals to ensure this may result in an accusation negligence.
Occasionally, the anal sphincter, the muscles which facilitate bowel control, can be damaged during vaginal childbirth. Unfortunately, unless such an injury is diagnosed and competently repaired, the new mother may face a lifetime of both wind and faecal incontinence.
The effect of bowel incontinence
The impact of such appalling symptoms can cause a range of both physical, practical and psychological problems. Women giving birth do not anticipate that it may lead to a lifetime of bowel problems and the emotional shock and on-going distress can be significant, leading to loss of confidence, depression and social isolation.
The symptoms of leakage and incontinence can mean that the woman needs constant close access to a toilet, finds it difficult to leave the house and difficult to work in a wide variety of types of employment.
The knock-on effect of this can be a loss of income which a successful compensation claim may be able to redress.
Medical negligence
Many women experience poor bowel control following vaginal childbirth but this problem should clear up during the weeks following the birth. If symptoms of leakage or urgency continue in the long-term, it may suggest that there is a severe underlying problem.
If an extended birth tear has occurred but has not been diagnosed or the quality of the repair has been poor, it may mean that the new mother continues to suffer significant bowel problems. These symptoms may get worse as the woman ages.
Get specialist advice
If you are suffering the impact of bowel incontinence due to poor medical care of a birth tear, contact Glynns to talk to a specialist medical negligence solicitor. We regularly support women in making compensation claims for just this problem and one of our team of experienced solicitors will be very happy to discuss your situation with you.
Please call us on 0800 234 3300 (or from a mobile 01275 334030) or complete our Online Enquiry Form.

---
Testimonials
"Before we contacted you we had no real idea that we had grounds for a medical negligence claim but after speaking to you if became clear that Wendy was indeed treated poorly. Chris took the time to explain what was happening and kept us to speed. Our deepest gratitude to you all and Chris in particular."
"I would like to say a big thank you to you for making this whole process easy and relatively painless. You kept me informed throughout and you were always polite and courteous in all forms of communication. I would not hesitate to recommend you to friends and family, so a really big thank you and I wish you all the best in the future."
» Read More Medical Negligence Testimonials?

Free Birth Injury Guide