Birth Injury Articles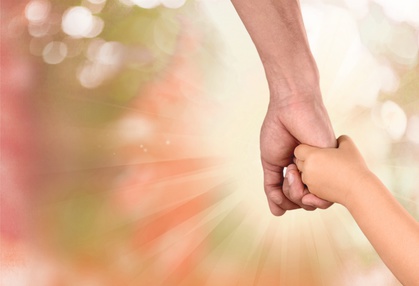 Compensation for Childbirth Anal Tear
An undiagnosed or unrepaired anal tear in childbirth may cause life-changing symptoms and may justify a claim for compensation.
What is an anal tear?
An anal tear in childbirth is an injury to the muscles which control the passing of wind and faeces from the bowel. There are both external and internal muscles which, as a combination of automatic and voluntary function, act to allow a person to pass wind and faeces when they wish or need to and not to do so when they don't.
An anal tear may damage only the external muscle (3a and 3b tears) or both the external and the internal muscle ( a 3c tear or a 4th degree tear).
Why does an anal tear occur?
Anal tears occur to around 5% of women giving birth through the vagina and they happen when the skin and muscle around the vagina cannot cope with the pressure of childbirth. A tear is most likely only to damage the area between the vagina and the anus known as the perineum (perineal tears) but occasionally a tear can extend further and damage the anus.
This extent of tear is more likely to occur in women who are giving birth for the first time, those who are carrying a larger than average baby, and women who have needed an instrumental birth such as with the use of forceps.
Diagnosing and repairing anal tears
Anal tears need to be diagnosed promptly and accurately. They then require a surgical repair in an operating theatre by a surgeon.
If an anal tear is not accurately diagnosed at the time of the birth, the new mother is unlikely to undergo an effective repair, leaving her with on-going and distressing symptoms. Symptoms associated with an unrepaired anal tear include incontinence of wind and faeces, perineal infections and discomfort and, in some cases, the need for a stoma to be fitted.
A failure to diagnose severe anal damage following vaginal childbirth can be a life-changing act of negligence and may justify a claim for compensation if the new mother suffers on-going and debilitating symptoms.
Speak to a solicitor
Here at Glynns we have helped numerous women in making compensation claims for the impact of their unrepaired anal tear. A successful compensation claim can take into account any financial losses associated with the negligence, such as loss of income due to restricted employment.
Contact us today if you or a loved one are struggling with the symptoms of a misdiagnosis of anal damage during childbirth.
Please call us on 0800 234 3300 (or from a mobile 01275 334030) or complete our Online Enquiry Form.

---
Testimonials
"Before we contacted you we had no real idea that we had grounds for a medical negligence claim but after speaking to you if became clear that Wendy was indeed treated poorly. Chris took the time to explain what was happening and kept us to speed. Our deepest gratitude to you all and Chris in particular."
"I would like to say a big thank you to you for making this whole process easy and relatively painless. You kept me informed throughout and you were always polite and courteous in all forms of communication. I would not hesitate to recommend you to friends and family, so a really big thank you and I wish you all the best in the future."
» Read More Medical Negligence Testimonials?

Free Birth Injury Guide