Birth Injury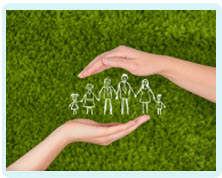 Compensation for Bowel Problems after Forceps Birth
If you are struggling with the appalling effects of a 3rd or 4th degree tear following the instrumental birth of your baby, it might be appropriate to make a claim for compensation.
Severe birth tears
A third or fourth degree tear during vaginal childbirth is not uncommon. Around 5% of new mothers are thought to suffer this unpleasant injury. Any such damage needs to be diagnosed as promptly as possible in order to ensure a timely repair and the recovery of bowel function by the woman affected.
A failure to diagnose a severe perineal tear after the birth of a baby may leave the new mother with an array of highly-unpleasant and debilitating symptoms including the following:
Incontinence of wind
Incontinence of faeces
Extreme urgency when needing to go to the toilet
Leakage of wind or faeces from the vagina
Perineal infections
Instrumental delivery and perineal trauma
An instrumental delivery is a risk factor in severe perineal tears, especially when the instrument of choice is forceps rather than a ventouse. A new mother undergoing a forceps delivery requires particularly scrupulous care, therefore, to try to prevent any anal damage occurring.
An instrumental delivery increases the likelihood that you will suffer a severe birth tear
Medical practitioners should consider the need for an episiotomy prior to carrying out an instrumental delivery. If this is not done, the relevant medical professionals may be considered to have increased the chance that you would suffer a severe tear
If you have undergone an instrumental delivery, you should be very thoroughly examined following the birth. You are at a higher risk of suffering damage to your anal sphincter and you should be assessed for any such damage with a digital, rectal examination.
Injury to the anal sphincter during vaginal childbirth needs to be repaired in an operating theatre by a skilled and experienced practitioner shortly after the birth. A delay in carrying out a repair may leave the new mother with permanent bowel problems.
Debilitating bowel problems
Damage to the anal sphincter can cause a woman to lose control of her bowel. Not only can this be extremely embarrassing but it can also limit the woman's daily activities considerably. It may, for example, become very difficult to return to work due to the possibility of a bowel accident occurring.
The impact on a woman's personal and financial life can be considerable.
Speak to a solicitor
If your life has become restricted and your finances are suffering due to negligence relating to an anal sphincter injury, you might wish to consider making a claim for compensation.
A successful compensation claim can compensate you for your pain and suffering as well as past and future financial losses associated with the effects of the negligence.
Contact us here at Glynns Solicitors today to talk to a specialist medical negligence solicitor with expertise in birth tear claims.
Please call us on 0800 234 3300 (or from a mobile 01275 334030) or complete our Online Enquiry Form.

---
Testimonials
"Before we contacted you we had no real idea that we had grounds for a medical negligence claim but after speaking to you if became clear that Wendy was indeed treated poorly. Chris took the time to explain what was happening and kept us to speed. Our deepest gratitude to you all and Chris in particular."
"I would like to say a big thank you to you for making this whole process easy and relatively painless. You kept me informed throughout and you were always polite and courteous in all forms of communication. I would not hesitate to recommend you to friends and family, so a really big thank you and I wish you all the best in the future."
» Read More Medical Negligence Testimonials?

Free Birth Injury Guide