Birth Injury Claims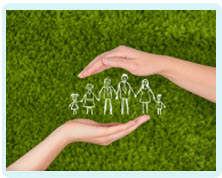 Compensation for an Unrepaired 4th Degree Tear
If you suffered a fourth degree tear during the birth of your baby, it should have been repaired promptly by a skilled and experienced practitioner. If not, you may be experiencing highly-distressing symptoms which could justify a claim for compensation.
A fourth degree tear is the most severe form of perineal damage caused by vaginal childbirth. The damaged caused by such an injury, involving the internal anal canal, is greater than that caused by other perineal trauma and the associated symptoms are also likely to be worse.
Possible symptoms of a 4th degree tear
Inability to prevent the passing of wind
Leakage of faeces
Extreme urgency when needing the toilet
Perineal infections
If unrepaired, or poorly repaired, a 4th degree tear may also lead to the development of a fistula or hole between the rectum and the vagina, known as a rectovaginal fistula. This can allow faeces to leak out from the vagina without the woman being able to prevent it.
Symptoms such as the above are likely to make life very difficult indeed. Many women with severe perineal trauma find it difficult to pursue normal social and employment activities due to their concerns about accidental passing of wind or faeces.
The impact of this is to reduce their capacity to earn an income, as well as possibly causing psychological damage.
Claiming compensation
The key to a successful compensation claim is being able to prove that the long-term difficulties suffered by the woman were caused by negligence on the part of medical professionals.
Where severe perineal trauma is concerned, there are clear guidelines and expectations as to the assessment, diagnosis and treatment of such injuries. A failure by the appropriate medical professionals to undertake these activities where necessary may be judged to have been negligent.
Women who have given birth vaginally should undergo a thorough perineal examination following the birth. If this does not take place and severe damage remains undiagnosed, the relevant practitioner may be regarded as having provided substandard care
A diagnosis needs to be precise and accurate. If a 4th degree tear is diagnosed as a 3a tear, for example, the repair is unlikely to be adequate and the woman may continue to suffer symptoms
A poor or inadequate repair may be regarded as negligent and, if the woman suffers significant symptoms as a result, may justify a compensation claim.
Speak to a solicitor
If you are suffering the debilitating effects of an unrepaired 4th degree tear, call us today to talk to a specialist medical negligence solicitor.
If your injury is causing you significant problems, it may be appropriate to make a claim for compensation.
Please call us on 0800 234 3300 (or from a mobile 01275 334030) or complete our Online Enquiry Form.

---