Birth Injury Articles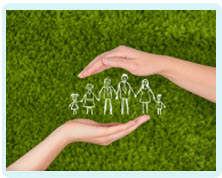 Compensating Poor Quality of Life due to Birth Tear Misdiagnosis
Reliable bowel function can be fundamental to feeling confident and able to live life to the full. Loss of bowel function can be devastating. Where medical negligence is at fault, it may be appropriate to make a claim for compensation.
Birth tears and bowel dysfunction
Many of us are fortunate enough to take our bowel function for granted. We may rarely think about how we would feel and how our lives may change if we lost that automatic and reliable bodily function. For some women, however, the loss of bowel control and the experience of urgency and incontinence are a distressing part of everyday life.
Severe birth tears, often called 3rd or 4th degree tears, occur to approximately 5% of women giving birth through the vagina. Prompt and accurate diagnosis is essential to ensuring that an effective surgical repair is carried out. Without this, bowel symptoms may become permanent.
A combination of both physical and emotional effects can cause a significant reduction in a woman's quality of life at precisely the time when she needs to feel able to support her new baby.
The on-going impact of an unrepaired tear
As well as the practical impact of needing rapid access to a toilet, or adjusting to life with a stoma, the woman may well find that the psychological impact is debilitating.
Sadly, many women who suffer the effects of an undiagnosed severe birth tear feel reluctant to leave their home due to the fear of bowel accidents. They may feel unable to work, their previous form of employment may no longer be possible and their social network may become restricted. Many need support in bringing up their child and some find that their closest relationships suffer.
The impact of these severe injuries, especially where they go unrepaired, is not always understood or discussed, adding to the feeling of isolation.
A successful compensation claim can make a significant impact, enabling the new mother to address some of the issues which have caused distress such as a loss of income due to employment problems.
Medical negligence
Perineal tears during vaginal childbirth need to be carefully and accurately diagnosed. A failure to examine a new mother or a misdiagnosis of her injury, leading to permanent symptoms, may be regarded as substandard medical care.
Contact Glynns Solicitors if you or a loved one are struggling with the appalling impact of an undiagnosed and unrepaired 3rd or 4th degree birth tear. One of our team of specialist medical negligence solicitors will be very happy to discuss your situation and the suitability of making a claim for compensation.
Contact us today to speak to one of our team.
Please call us on 0800 234 3300 (or from a mobile 01275 334030) or complete our Online Enquiry Form.

---
Testimonials
"Before we contacted you we had no real idea that we had grounds for a medical negligence claim but after speaking to you if became clear that Wendy was indeed treated poorly. Chris took the time to explain what was happening and kept us to speed. Our deepest gratitude to you all and Chris in particular."
"I would like to say a big thank you to you for making this whole process easy and relatively painless. You kept me informed throughout and you were always polite and courteous in all forms of communication. I would not hesitate to recommend you to friends and family, so a really big thank you and I wish you all the best in the future."
» Read More Medical Negligence Testimonials?

Free Birth Injury Guide