Birth Injury Articles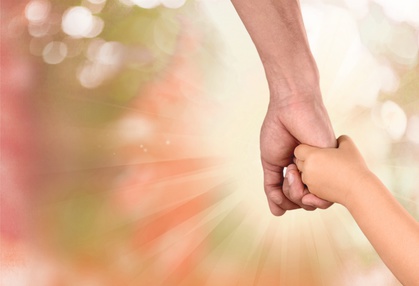 Compensating Negligent Severe Obstetric Tear
A birth tear is a risk of vaginal childbirth for all women but, for some women, a severe injury is a greater risk and requires prompt diagnosis and repair.
At risk of a severe obstetric anal sphincter injury
A severe birth tear is one which is classified as either a 3rd or 4th degree tear. This category of birth tear means that the woman has suffered damage to their anal sphincter.
The anal sphincter is the muscles, both external and internal, which work to control the passing of both wind and faeces.
Consequently, any damage needs to be skilfully repaired in order to ensure that the new mother retains her bowel control.
Women who are at a greater risk of this appalling injury include those who are giving birth for the first time, those who have had need of an instrumentally-assisted birth, women of Asian ethnicity and women who are giving birth to a large baby. They require particularly close scrutiny following vaginal childbirth.
Diagnosis and repair
Failures of diagnosis and repair may be regarded as substandard care and, if the new mother suffers a poor long-term outcome with debilitating and life-changing symptoms, it may be appropriate to make a claim for compensation.
Diagnosis requires an examination which includes the condition of the anal muscles. It also requires a meticulous recording of any injury according to the guidelines of the Royal College of Obstetricians and Gynaecologists as follows:
1st degree tear
2nd degree tear
3a, 3b, or 3c tear – a severe tear affecting the anal muscles
4th degree tear – a severe tear additionally affecting the inner anal lining
Women whose severe birth tear has not been repaired can suffer an array of distressing symptoms affecting their lives practically, financially and psychologically. Their symptoms can be life-long as well as deteriorating as time passes. Their income, their independence, their personal relationships and their self-confidence can all suffer as a result of poor-quality medical care.
Seek legal advice
If you or a loved one are struggling to cope with the impact of an unrepaired severe birth tear, you may wish to make a claim for compensation. This requires the support of a solicitor with specific experts in compensation claims for medical negligence.
Contact Glynns Solicitors, experts in medical negligence compensation, to talk to an experienced solicitor.
Contact us today to speak to one of our team.
Please call us on 0800 234 3300 (or from a mobile 01275 334030) or complete our Online Enquiry Form.

---
Testimonials
"Before we contacted you we had no real idea that we had grounds for a medical negligence claim but after speaking to you if became clear that Wendy was indeed treated poorly. Chris took the time to explain what was happening and kept us to speed. Our deepest gratitude to you all and Chris in particular."
"I would like to say a big thank you to you for making this whole process easy and relatively painless. You kept me informed throughout and you were always polite and courteous in all forms of communication. I would not hesitate to recommend you to friends and family, so a really big thank you and I wish you all the best in the future."
» Read More Medical Negligence Testimonials?

Free Birth Injury Guide