Birth Injury Articles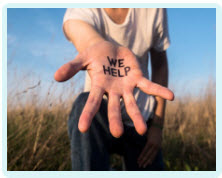 Claiming for a Negligent Perineal Tear Repair
Severe perineal tears require a prompt and highly-skilled repair if the woman affected is to avoid long-term anal problems. An incompetent repair may be cause for a compensation claim.
Perineal tears
Perineal tears take a variety of forms. Smaller tears, such as 1st and 2nd degree tears which only affect the skin and muscle between the vagina and anus can be repaired on the maternity ward and are likely to recover fully.
More severe tears, known as 3rd and 4th degree tears, which additionally affect the anal sphincter, require the attention of an experienced surgeon in an operating theatre.
Key aspects of the repair
With an accurate diagnosis, a skilled surgeon should be able to bring about a repair which will resolve the woman's anal damage and render her symptom-free within 12 months.
The guidelines issued by the Royal College of Obstetricians and Gynaecologists emphasise the need for precision in choice of both materials and methods for anal sphincter repairs. A 4th degree tear, for example, may require the use of a variety of techniques to repair damage to the internal lining of the anal canal as well as both the internal and external sphincter.
A failed repair
An inadequate repair to a severe perineal tear may fail in a number of ways:
The surgeon may have used incorrect materials for the task in hand
The surgeon may have used an inappropriate suturing technique for part or all of the repair
The surgeon may have failed to repair the full extent of the injury, due perhaps to an inaccurate diagnosis
If the repair of a severe tear is inadequate in some way, the wound may break down.
The impact of a failed repair
A woman whose severe perineal injury has not been competently and fully repaired may start to experience symptoms as if she had had no repair at all.
Urgency when needing the toilet
Incontinence of faeces (poo)
Incontinence of wind
Pain and discomfort around the perineum
Infections of the perineum
The on-going effects of such symptoms can be devastating in terms of self-confidence, employment, finances, personal relationships and willingness to leave the house.
If a woman cannot prevent the passing of wind and faeces, her future employment opportunities are likely to be severely restricted and this can add to her psychological response.
Claiming compensation
If you are suffering the long-term effects of a failure to repair a third or further degree tear, you need to obtain specialist advice.
We have supported numerous women in making compensation claims regarding perineal tear negligence and will be very happy to advise you.
Please call us on 0800 234 3300 (or from a mobile 01275 334030) or complete our Online Enquiry Form.

---