Birth Injury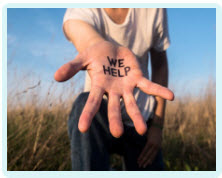 Claiming Compensation for Poor Quality Repair of Perineal Trauma
An inadequate repair of a severe 3rd or 4th degree birth tear can leave a woman with distressing bowel symptoms as if she had not undergone a repair at all. In these circumstances, it might be appropriate to make a claim for compensation.
Poor-quality perineal tear repairs
Several recent clients have claimed compensation for the impact of their on-going bowel problems despite the fact that they had undergone a repair of their severe birth tear.
In every case, the nature of the repair had either been inappropriate or inadequate in some way.
One client was diagnosed with a small 4th degree tear and underwent a surgical repair but, in fact, she had a large fistula or passage between her rectum and vagina which was causing appalling symptoms. Her first repair did not deal with this problem. She had to undergo yet more surgery but still suffers considerable difficulties controlling her bowel. She has been unable to return to her usual employment and has suffered a significant loss of confidence.
A second client needed an instrumental delivery of her first child, leaving her with a 4th degree tear for which she received a surgical repair in an operating theatre. Unfortunately, our client began to experience embarrassing and debilitating bowel problems until a scan finally revealed that the damage to her internal and external anal sphincter had not been properly repaired. Such was the severity of her symptoms that she has been unable to return to work.
Repairing severe perineal tears
Effective repairs of severe perineal tears depend on the competence of the surgeon and the accuracy of the original diagnosis.
If the diagnosis is inaccurate, it is possible that the repair will not resolve the entire injury. Part of the injury may be ignored, allowing distressing symptoms to continue.
Secondly, if inappropriate methods of repair are used, perhaps due to the surgeon's lack of experience, the wound may break down and symptoms start up again.
Speak to a solicitor
If you are struggling with the shocking bowel symptoms of a 3rd or 4th degree tear due to a poor repair, contact Glynns to talk to a specialist medical negligence solicitor.
We have achieved successful compensation outcomes for many clients who have suffered similar problems and we will be very happy to advise you.
Please call us on 0800 234 3300 (or from a mobile 01275 334030) or complete our Online Enquiry Form.

---
Testimonials
"Before we contacted you we had no real idea that we had grounds for a medical negligence claim but after speaking to you if became clear that Wendy was indeed treated poorly. Chris took the time to explain what was happening and kept us to speed. Our deepest gratitude to you all and Chris in particular."
"I would like to say a big thank you to you for making this whole process easy and relatively painless. You kept me informed throughout and you were always polite and courteous in all forms of communication. I would not hesitate to recommend you to friends and family, so a really big thank you and I wish you all the best in the future."
» Read More Medical Negligence Testimonials?

Free Birth Injury Guide