Birth Injury Articles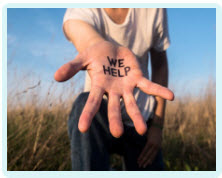 Claiming Compensation for Loss of Income due to Perineal Trauma
A severe perineal tear vaginal during childbirth has the potential to cause significant loss of income if not diagnosed and repaired promptly after the birth.
It is essential that a 3rd or 4th degree birth tear is fully and effectively repaired as soon after it has occurred as possible. A failure to diagnose and repair what is also called an anal sphincter injury can leave the new mother with a lifetime of debilitating bowel problems including incontinence of both wind and faeces.
Income losses
The impact of such symptoms on a long-term basis can be utterly life-changing. Not only may a woman who cannot control her bowels feel socially isolated and struggle to care for her baby, the effect on her capacity to work may be considerable.
Someone with wind and faecal incontinence is unlikely to feel able or comfortable to work in a wide range of setting such as hospitality, health, education, care, retail and many, many more. If a woman was established on one of these career paths, her future may be dramatically changed by the symptoms caused by her birth tear. It may well be that, if she is able to work, she will have to change her employment to a more poorly paid job.
Even if a woman with the symptoms of a severe birth tear is able to work, she may still feel restricted in the hours she can undertake and this can also cause a significant reduction in income.
A woman's employment may also be restricted by the distance she feels able to travel due to her bowel difficulties.
Unfortunately, but understandably, many women who suffer the long-term effects of a 3rd or 4th degree tear find it emotionally very difficult to come to terms with and struggle with psychological problems. This can also impact on their capacity to work.
Medical care of severe birth tears
Women who have given birth vaginally should undergo a thorough examination following the birth in order to ensure that any perineal and anal damage is accurately diagnosed. A failure to carry out such an examination or a failure to diagnose any damage correctly may be regarded as negligent.
If the new mother suffers long-term bowel difficulties as a result, it may be appropriate to make a claim for compensation. A successful claim can include the loss of income impact as detailed above.
Speak to a solicitor
If you are suffering the appalling effects of an unrepaired 3rd or 4th degree tear due to poor medical care, contact Glynns Solicitors, specialists in medical negligence law. One of our team of experienced solicitors will be very happy to talk to you.
Please call us on 0800 234 3300 (or from a mobile 01275 334030) or complete our Online Enquiry Form.

---
Testimonials
"Before we contacted you we had no real idea that we had grounds for a medical negligence claim but after speaking to you if became clear that Wendy was indeed treated poorly. Chris took the time to explain what was happening and kept us to speed. Our deepest gratitude to you all and Chris in particular."
"I would like to say a big thank you to you for making this whole process easy and relatively painless. You kept me informed throughout and you were always polite and courteous in all forms of communication. I would not hesitate to recommend you to friends and family, so a really big thank you and I wish you all the best in the future."
» Read More Medical Negligence Testimonials?

Free Birth Injury Guide