Birth Injury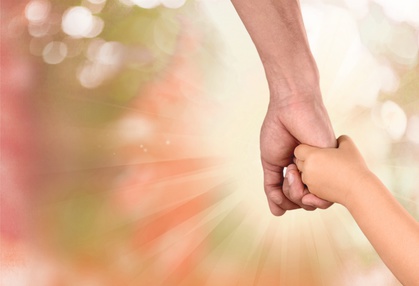 Claiming Compensation for an Anal Fistula in Childbirth
A fistula which develops following or due to vaginal childbirth can cause embarrassing and debilitating symptoms. If this is due to poor medical care, it may be possible to make a claim for compensation.
What is a rectovaginal fistula?
Following vaginal childbirth it is possible for the new mother to develop a rectovaginal fistula. This is an abnormal passage between the rectum and the vagina which can allow wind and faeces to travel between the two otherwise separate spaces. This can, unfortunately, lead to the woman passing uncontrolled wind or faeces from the vagina.
The impact of this can be emotionally devastating and physically debilitating as well as having an impact on the woman's capacity to work.
What causes a fistula?
A fistula can develop following vaginal childbirth for two reasons.
It may be that the pressure of vaginal childbirth causes an isolated tear in the lining of the anus. This is referred to as a 'rectal buttonhole tear' and can cause a fistula to develop.
A 4th degree tear may occur during childbirth. This is a form of perineal tear which extends from the vagina across the perineum and the anal sphincter. It damages both the external and internal anal sphincter as well as the lining of the anal canal. Such an injury may cause a rectovaginal fistula.
Severe perineal trauma is most likely to occur in mothers who are giving birth to a large baby, whose baby has suffered shoulder dystocia during the birth or who have needed an instrumental delivery, such as forceps or ventouse.
Treating a fistula
If a woman has suffered a buttonhole tear, it is important that this is diagnosed and repaired as soon as possible after the birth of the baby.
If the woman has suffered a 4th degree tear, this also needs to be diagnosed at the time of the birth so that the woman can undergo a surgical repair. This is a severe injury and requires the attention of a skilled surgeon.
A failure by medical staff to observe that the new mother has suffered perineal damage may mean that the injury is not repaired and the woman may suffer appalling symptoms permanently.
A misdiagnosis, such as recording a 3rd degree tear when, in fact, the woman has suffered a 4th degree tear may mean that her repair will be inadequate in that a significant part of her injury may not be repaired at all.
Speak to a solicitor
If you are struggling with the shocking symptoms of a rectovaginal fistula because the medical professionals at your baby's birth failed to diagnose your injury, it may be appropriate to make a claim for compensation.
Contact Glynns today to talk to a specialist medical negligence solicitor about your situation.
Please call us on 0800 234 3300 (or from a mobile 01275 334030) or complete our Online Enquiry Form.

---