Birth Injury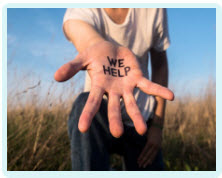 Claiming Compensation for a Missed Third Degree Tear
The occurrence of severe tears during vaginal childbirth appears to be on the increase. Consequently, attempts are being made by maternity services across the UK to improve maternal care. Nonetheless, third and fourth degree tears are still being missed by medical professionals during an examination of the new mother and many women continue to suffer appalling long-term bowel problems as a result.
Guidelines on maternity care
The NICE guidelines on care of a new mother after vaginal childbirth state that an assessment for genital trauma should be carried out in the immediate period after the birth. Furthermore, 'if genital trauma is identified after birth, offer further systematic assessment, including a rectal examination.. to assess whether there has been any damage to the external or internal anal sphincter.'
If any such damage is identified, it should be precisely and accurately classified according to the degree of the injury.
If the attending professional is uncertain as to the precise nature of the injury, they should 'seek advice from a more experienced midwife or obstetrician.'
Once an accurate diagnosis is achieved, 'ensure that difficult trauma is repaired by an experienced practitioner in theatre under regional or general anaesthesia. 'Difficult trauma' refers to third and fourth degree tears which damage the anal sphincter and can cause significant bowel problems if undiagnosed or incompetently repaired.
Third degree tears
A third degree tear stretches right across the perineum and damages the anus, possibly both internally and externally. It is vital that such a serious injury is diagnosed at the time of the birth so that the new mother receives a prompt repair.
Without a skilled repair, she may suffer extremely unpleasant symptoms, possibly for the rest of her life. This can include extreme urgency when needing the toilet, perineal infections and, worst of all, wind and faecal incontinence.
Many women lose their confidence, find it difficult to work and struggle with personal relationships when these injuries remain unrepaired.
Medical negligence
If a woman suffers permanent bowel problems because medical practitioners failed to diagnose and repair her severe injury, it may be appropriate to make a claim for compensation.
If her symptoms are due to a poor repair, even though she received a diagnosis, it may still be appropriate to make a claim.
Speak to a solicitor
If you are struggling with the appalling long-term symptoms of an undiagnosed third or fourth degree tear, contact Glynns Solicitors today to talk to a specialist medical negligence solicitor.
Please call us on 0800 234 3300 (or from a mobile 01275 334030) or complete our Online Enquiry Form.

---